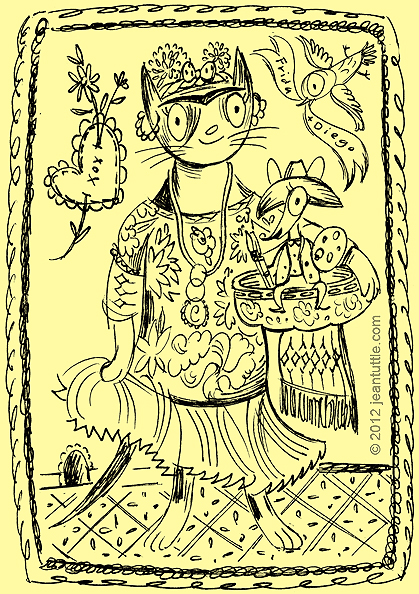 Miss Charlotte has always loved this portrait of famed Mexican artists Frida & Diego, so when an invitation arrived for a costume party earlier this evening, there was no question that she and Daisy Mouse would go, and what they would wear.
Dressing like a native doesn't necessarily mean thinking like one, however, so there was an awkward moment when they first crossed the threshold and took a look around. Despite the instructions to B.Y.O.M., was bringing Daisy such a good idea? And was carrying her in on top of a fruit bowl sending the wrong message?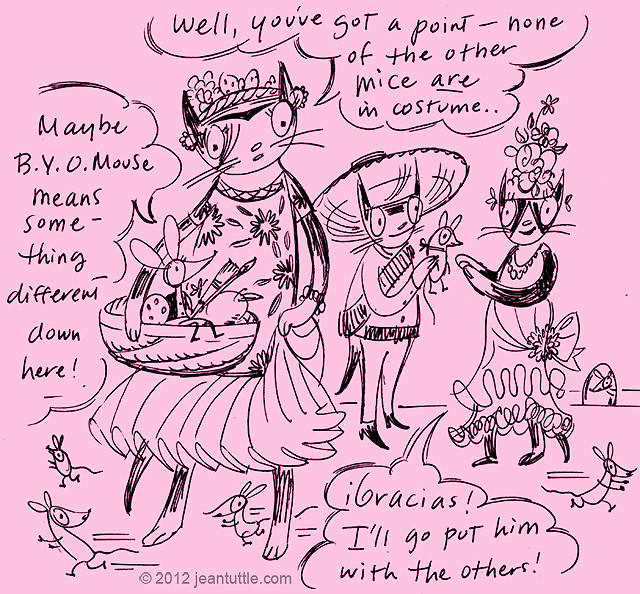 Not to worry. I know it looks bad, but I have it on good authority (Daisy's) that no mice were eaten. Those ones you see scampering about were apparently just the floor show.
More New Subscribers, Hoorah!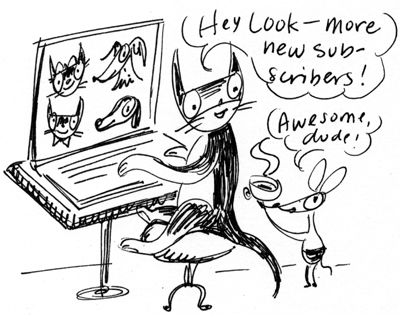 Meanwhile, back at the ranch, Blackie was thrilled to find out that Susan from New Jersey and Aunt Carol from Wisconsin have just signed up to receive email updates—since this means his friends, Piper and Nicky, and his cousins Ranger and Molly, will be getting them, too.
It's so nice to know we have friends out there, reading this. Thanks so much!