As I was going through some boxes of old artwork today, I found these cool drawings Blackie and Max had made when they were kittens—age 6 and 8 months—as well as a more recent sketch by Flora.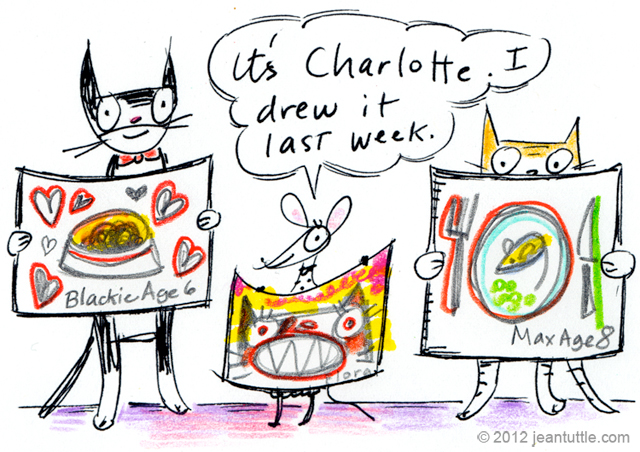 I'd been hunting around to see if I might find one or two very early doodles of my own to include in my display at Art in Action this Friday. My hunch is that some of the other artists will be showing work from different time periods, and I'd like to fit in with the group as best I can.
In a folder Mom had marked "Age 3 – 4" I came across a lot of  fashion drawings to choose from, but most of these were just isolated little doodles floating in white space, like the last lonely cookie on an enormous plate. I've ganged up a few of them here to show you. (These are all drawings of outfits I wish I'd owned, by the way.)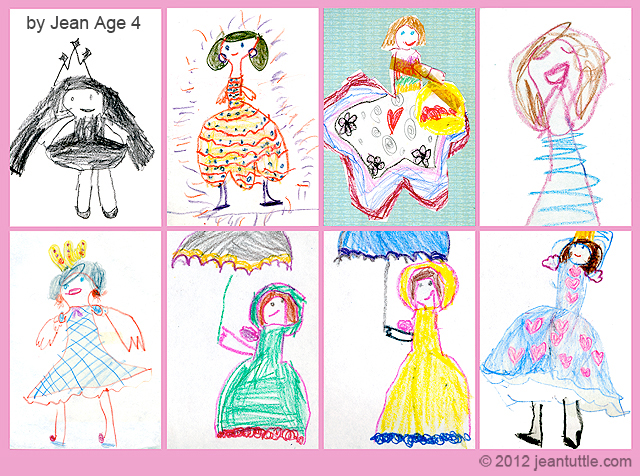 This one with the girls and the umbrellas is more like a real, developed scene, but in between the grimaces and the black flower and navy blue sun, it's perhaps too edgy?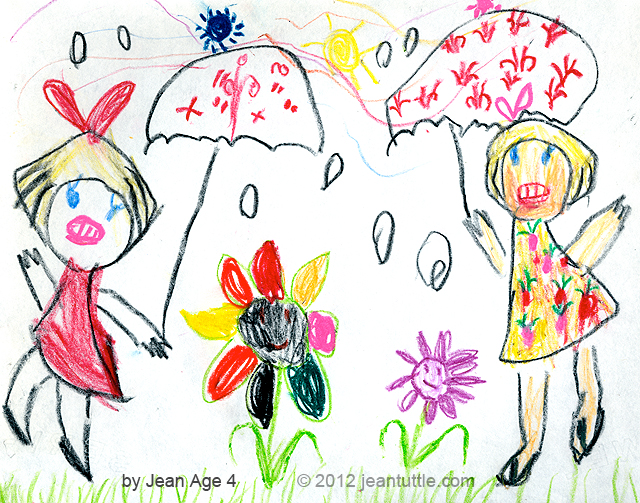 I kind of like this portrait of George W (the original), done when I was a bit older. I'd apparently learned how to draw noses by then—a real milestone in any artist's development.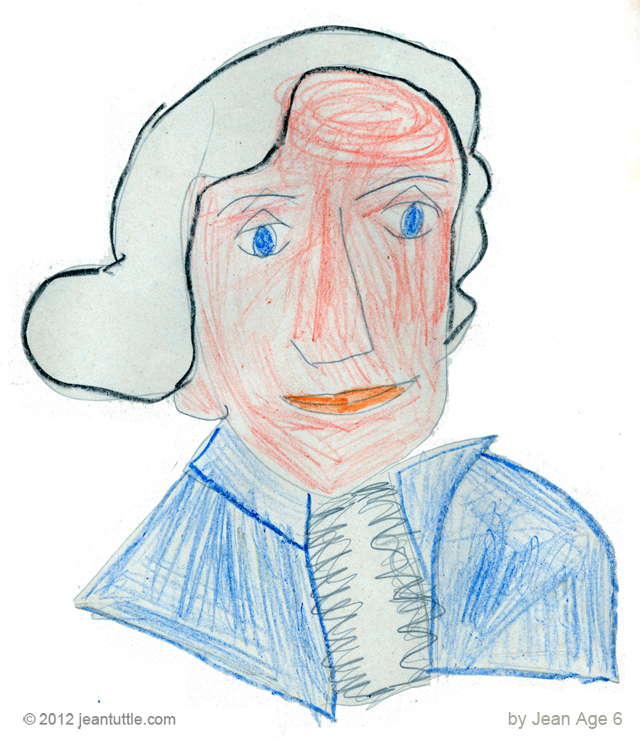 Then I came across my favorite by far—this colorful drawing of a peacock. Which, it turns out my sister Carol had drawn. Too bad—I really love this one! Back when she was 8 and I was 6, I must have been gnashing my teeth with envy when I saw this. (Still kind of am.)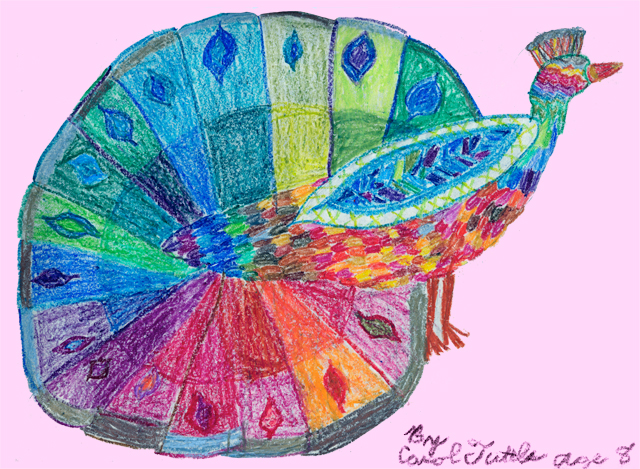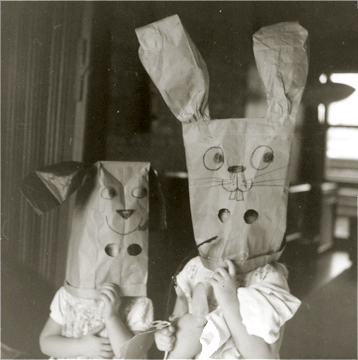 Speaking of Carol, she's kindly agreed to come down from Madison to help man my table at the event on Friday. I'm so glad! Everything's just more fun when she's around.
Meanwhile, I still haven't talked her into letting me hang her peacock in the show—pretending that I drew it myself—but I'm working on it. Stay tuned.