I didn't get to watch as much of the Academy Awards programming last night as I would have liked, which was a little disappointing, since I really love all that red carpet who's-wearing-what stuff that goes on (and on) beforehand. Blackie made a few quick sketches for me though, so I wouldn't miss all the fun.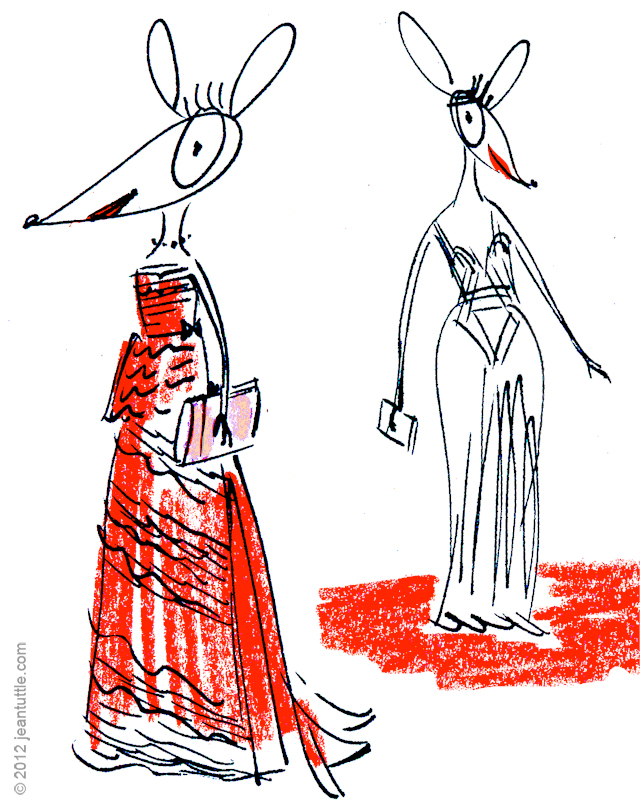 He hasn't seen "My Week with Marilyn" or "The Girl with the Dragon Tattoo" yet, but Blackie loved Michelle's red frock and Rooney's quirky constructed white gown. I thought they both looked great also, though my own idea of a perfect dress-up dress is a little more frilly—something more along the lines of Fleur Delacour's ornate black and white wedding dress in The Deathly Hallows, Part 1. (I'd have given a dress like that its very own Oscar, if it were up to me.)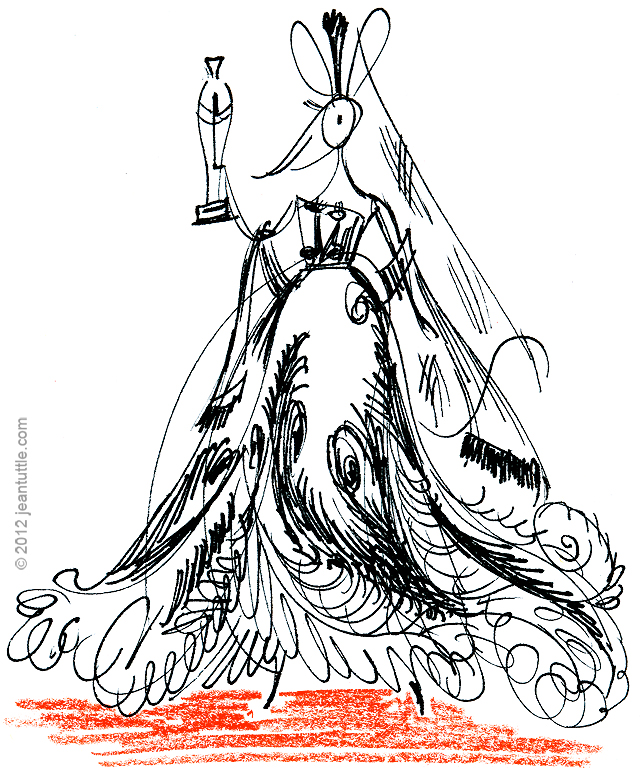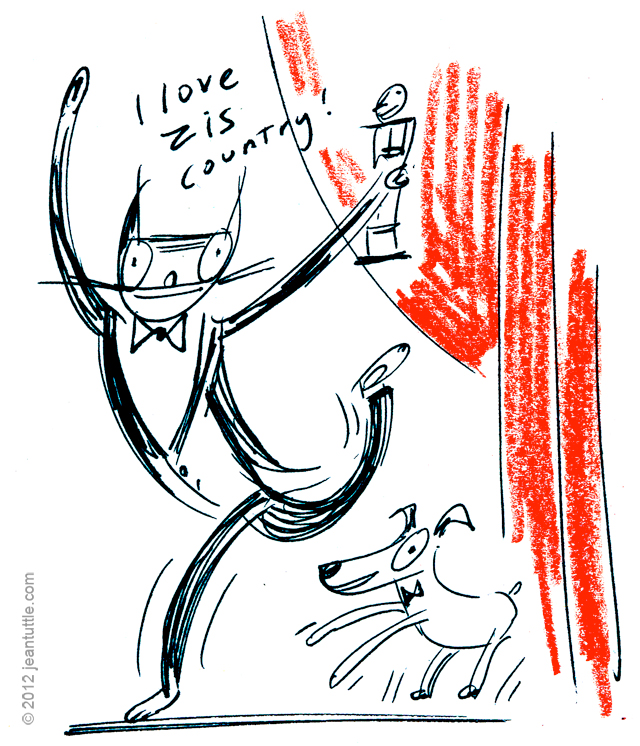 Once the actual awards ceremony was underway, I did settle in to watch, and caught most of the rest of the show. I couldn't have been happier when Jean Dujardin won Best Actor. I was really charmed by his performance in "The Artist."
I doubt his fellow nominees were as happy, of course—except perhaps for Brad, who was there with the lovely Angelina. He seems like a guy with a lot of things to be happy about—award or no.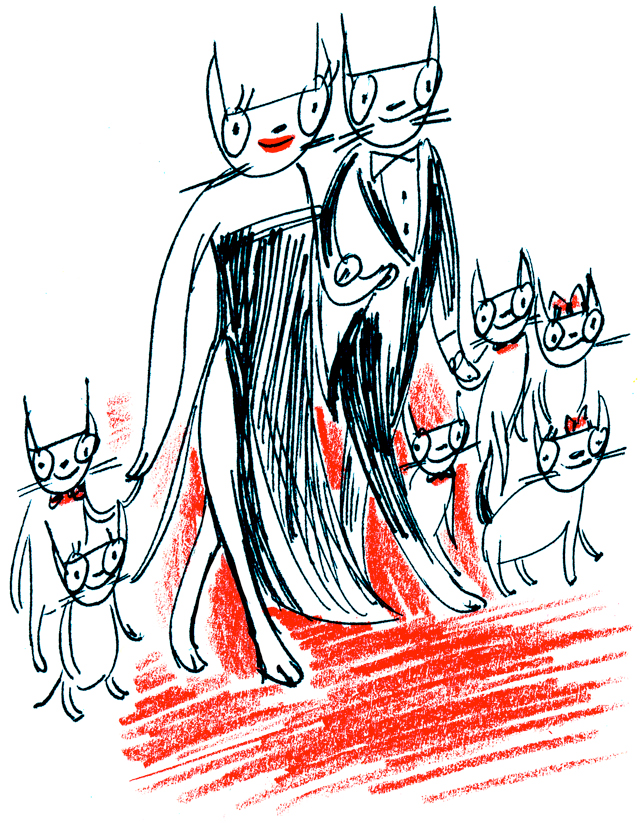 Speaking of happy, I'm really glad that Dad, Charlotte, and Daisy Mouse will all be home from their extended Mexico vacation tomorrow. It feels like they've been gone forever!
Until then, congratulations to all the Oscar winners (way to go, Meryl!) and Happy Monday Everyone!