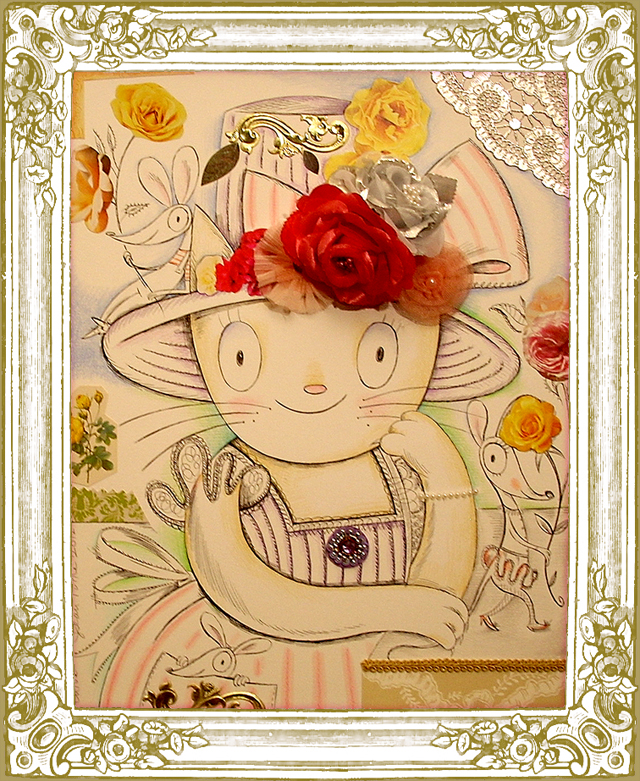 This morning's doodle for Dad is really a bit more of a collage, but I think it will still make his morning coffee more cheery. This is a portrait of Charlotte's cousin Clotilde (Chloe for short). We don't get to see her very often, as she lives in France, but the household mice are very keen on our cultivating a closer association. (They've heard all about those fabulous French cheeses, and how well they ship overseas.)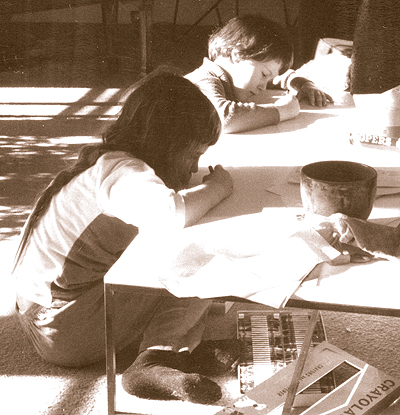 Speaking of cheese, and therefore of Wisconsin, my sister Carol arrived last night from Madison for our little artistic adventure today, over at the First Friday Event, Art in Action, at Lakeside Legacy Arts Park (where I have my studio). In addition to having work on the walls, most of the resident art partners who are participating will be doing live demos of their art form, whether it's painting, collage, drawing, etc..
I'll have my laptop running a slide show of my digital work, but also plan to spread out my art supplies and make some doodle collages on site. I asked my sister if she'd maybe enjoy making one as well, and she sounds game. So now I can't wait for tonight (even though I still have a bunch of loose ends to tie up beforehand). This may be the only time that she and I have sat side by side and "made art" together since we were kids, at the living room coffee table, drawing.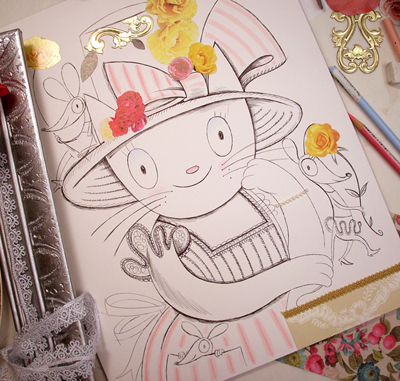 Meanwhile, back at the ranch, this is what Clotilde looked like "in progress." It's basically like any other doodle I might do, just on better paper, tarted up a bit with the addition of some pasted-on frou-frou, and popped into a vintage frame.
While we're on the subject of collage, I wanted to let you know about a wonderful resource for digital ephemera (like the frame I pasted in over the image at the top).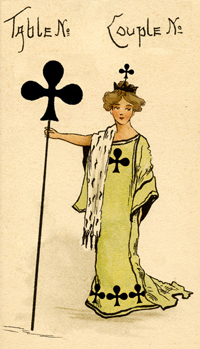 The Graphics Fairy is a blog that publishes some very beautiful vintage images to use in collages and such. Most of the images are from old cards, advertisements, etc., that Karen, the artist behind the blog, has scanned (and in some cases retouched), and is generously providing for other artists to use—both for personal projects and ones for resale. There are a few restrictions (for instance, a limit on how many images you might feature on a single Web page), but not many. Again, a really wonderful resource for everything from old perfume bottle labels to samples of Spencerian script. Do check it out sometime; it's a wonderful site.
Meanwhile, I hope all of you have a Friday full of creativity and fun, however you decide to spend it!