Today was lovely and spring-like, around 60 degrees. A perfect day for Charlotte to venture out for a stroll at lunchtime, in between her late morning and early afternoon naps.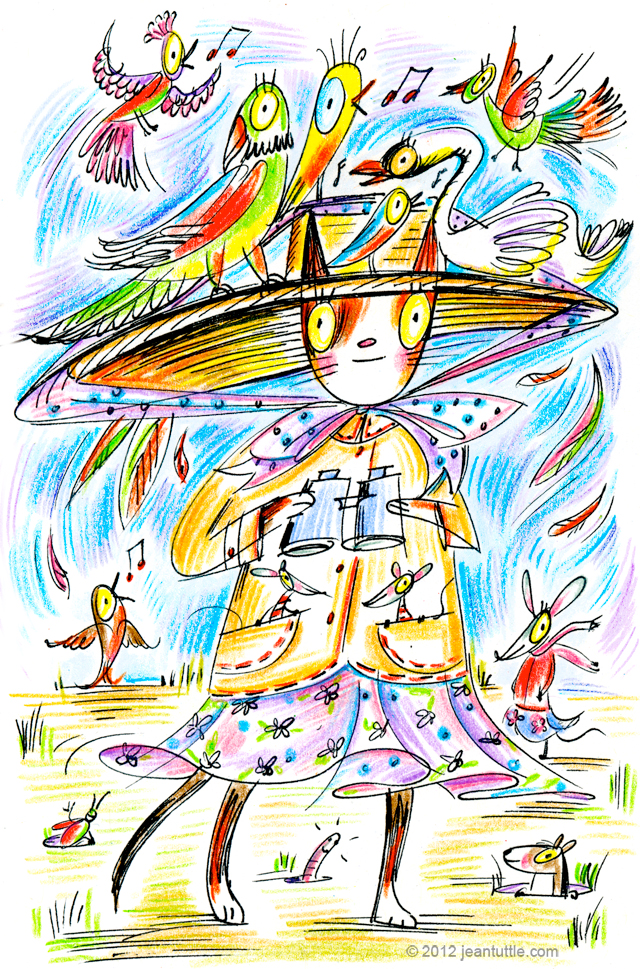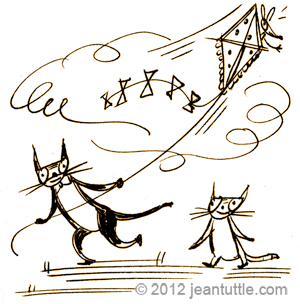 She took Daisy Mouse along, and also her binoculars, hoping to do a little birdwatching. We live near a lake which hosts a heron rookery, so there are always lots of wonderful birds to ogle—not just herons—as they pass through or linger to roost.
Meanwhile, the boys had more athletic pursuits in mind, and took advantage of the 40 mph gusts to fly their first kite of the season. Miss Flora Mouse hitched a ride and had a wee of a time.
Will Wednesday be as lovely? I sure hope so, though I understand there's a chance of rain.
Speaking of birds, sweet dreams to any of you night owls who are still up on this late Tuesday evening. Have a wonderful day tomorrow. I'll see you all then!