Even though it was another truly beautiful day here in Chicagoland, Blackie spent most of it in the kitchen. Between the two of us, we have a lot of wonderful Pisces friends, all of whom either just had or are about to have a birthday. Blackie decided to concoct one grand cake, so that every Fish we knew could have a slice, and feel celebrated.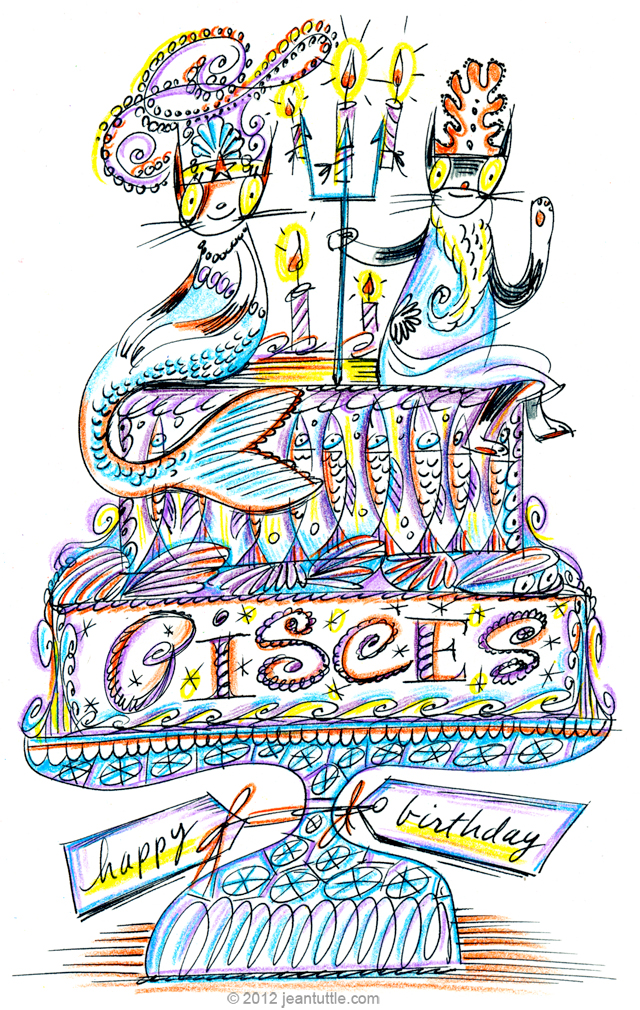 This first version was pretty to look at—especially with Neptune and the Mermaid Queen sitting on top. But then Blackie remembered that not everyone likes anchovies.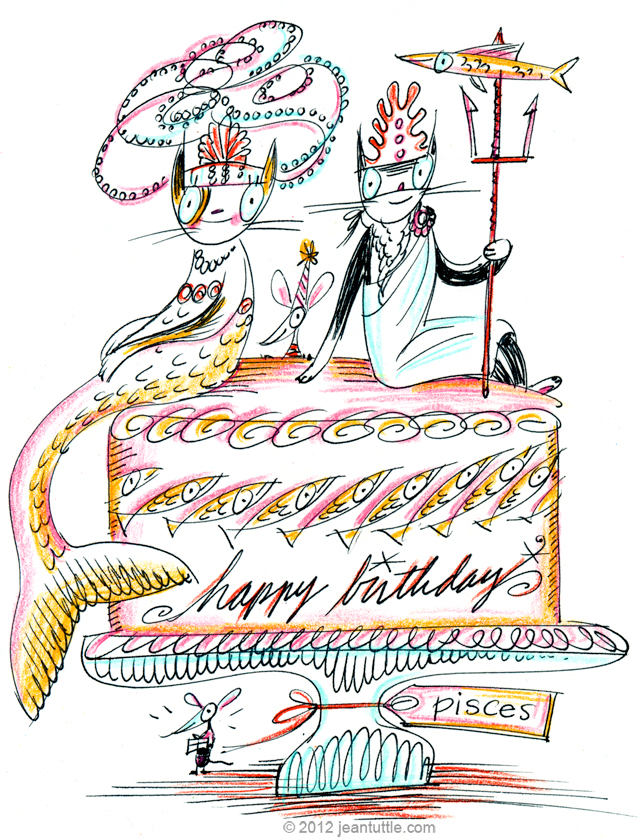 This second attempt was a little closer to something our friends might actually eat. This time Blackie used a cream cheese frosting and made the fish out of marzipan, dipped in edible gold dust. (Just about everyone we know could use a little gold dust these days, edible or otherwise.)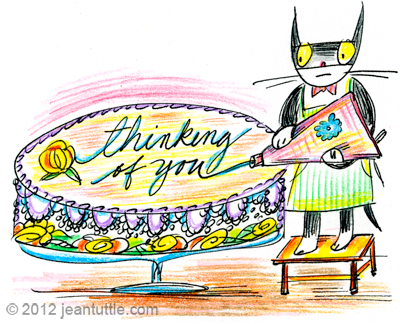 Once the grand fish cake was done, Blackie had one more cake to make. This one is for all our friends who are having a challenging week. We just want you to know that you are in our thoughts and hearts today as well.
So Happy Birthday, Pisces, and sweet dreams, Everyone. And best wishes to all for an even  better day tomorrow!