With such unseasonably nice weather here in Chicago over these past few weeks, it's been hard to remember that it's still been winter—up until today, that is, the official first day of spring.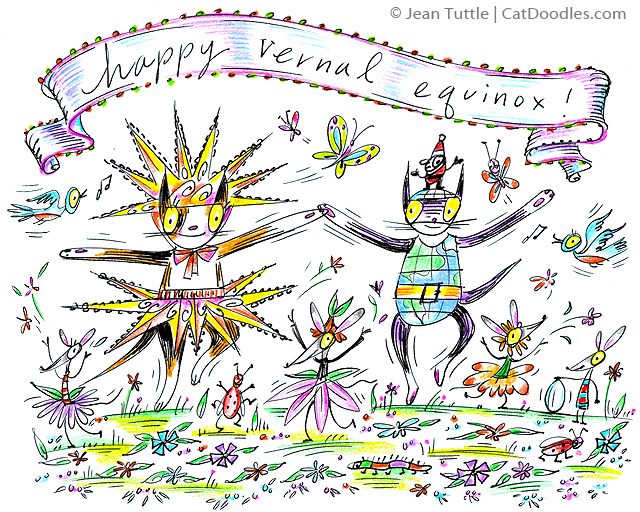 Today, the sun was perfectly aligned over the Earth's equator, which inspired Charlotte, Blackie, and the mice to perform a Vernal Equinox dance.
In real life, Blackie is sincerely hoping that he and Charlotte may find themselves in perfect alignment one of these fine spring days as well. After 2+ years under the same roof, she is just starting to sidle up to him for a cautious sniff (though if he gets too close, she still hisses).
Here's to a harmonious spring for you and me and all of nature's creatures, including Miss Charlotte and Blackie. Happy Tuesday night everyone, and Happy Spring!