Blackie and crew have been busy getting into character this morning, in preparation for going to see Casablanca later today, over at a nearby multiplex. (It's been a while since any of us have seen it, as you can probably tell!)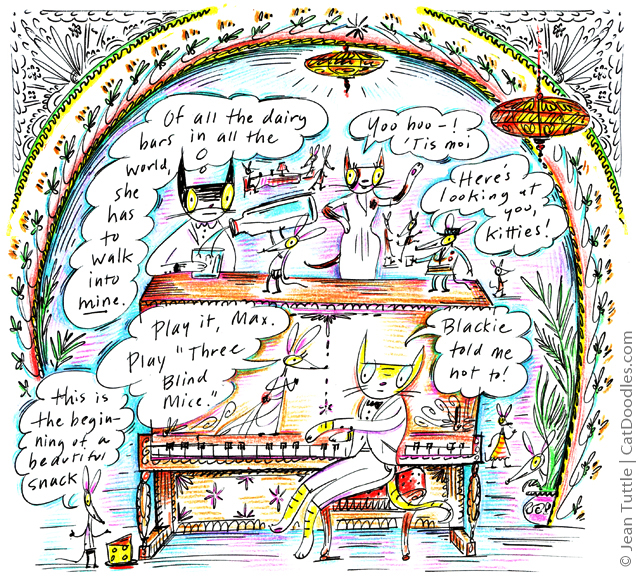 In honor of its 70th anniversary, a digitally remastered version of the film is being shown today, March 21st, for one day only, at nearly 500 theaters nationwide—maybe even at one near you. Here's a link to TCM's website, if you'd like to read more about it, or click here for a list of participating theaters.
Have a great Wednesday, everyone!