After Dad is done with his copy of The New Yorker, he leaves it out for Charlotte to enjoy. The sight of her reading this week's issue, with its fabulous Maira Kalman illustration on the cover, was one I couldn't resist doodling…and doodling…and doodling.
So when Dad got up this morning, there were 4 doodles waiting on the breakfast table for him, with a request that he check off his favorite. (Poor Dad—the guy has barely poured his first coffee of the day, and he's already being asked to play editor/art director.)
Below are the breakfast table versions (including Dad's pick, lower right); as well as one more I did this afternoon (at the top). What can I say? When inspiration strikes, I tend to like to milk it dry.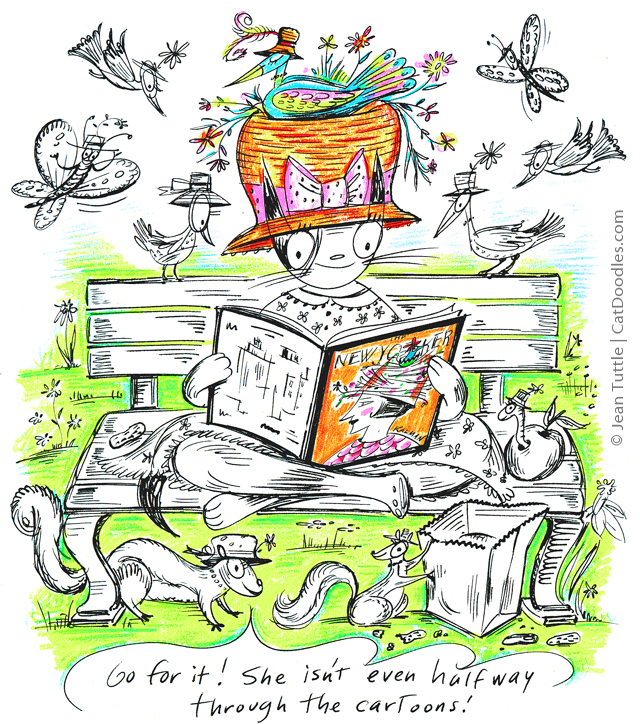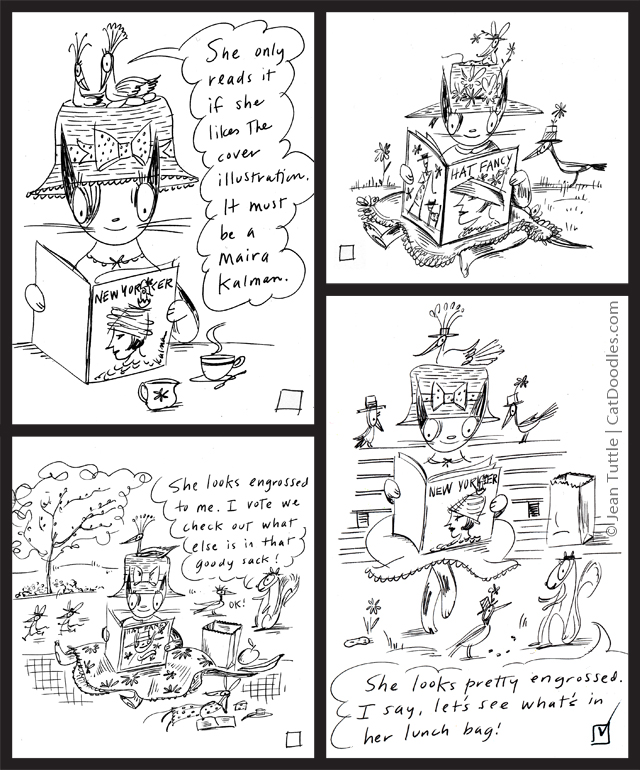 While I've never met the divine Ms. Kalman, I've admired her work for years, (as has Charlotte). If you aren't familiar with her fun and clever artwork, here's a direct link to more of her wonderful New Yorker covers. Enjoy!
Happy Thursday night, night owls, and Happy Friday to all of you already in Dreamland (who won't be reading this until the morning). May we all have inspiring dreams—and inspiring waking hours, too. (TGIF!)