Hello to all on a late Saturday evening!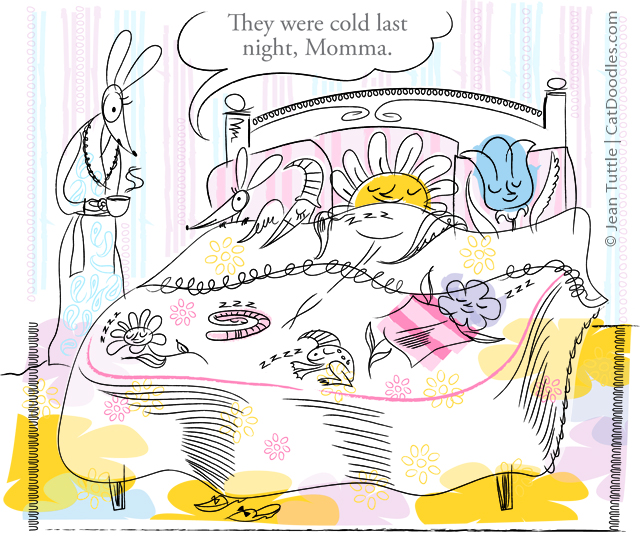 Over dinner earlier, Dad and I were chatting about "doodle rendering techniques," and how, while they are all fun for me to do—whether ballpoint pen, colored pencil, marker—some are more difficult to scan and/or reproduce than others. Just for fun I decided to take a stab at digitally rendering what was Dad's hand drawn breakfast table doodle this morning, since a digitally-drawn line drawing reproduces best of all.
Meanwhile, the idea for this doodle came from a sudden drop in temperature last night. Miss Mouse got up in the middle of the night for a glass of water, and thought of all her friends, shivering out in the cold. So she invited them all inside for a slumber party. Everyone woke up warm and toasty and happy this morning, thanks to her thoughtfulness.
Sweet dreams, everyone!