This morning Charlotte and her friends headed off to church, like they do most Sundays.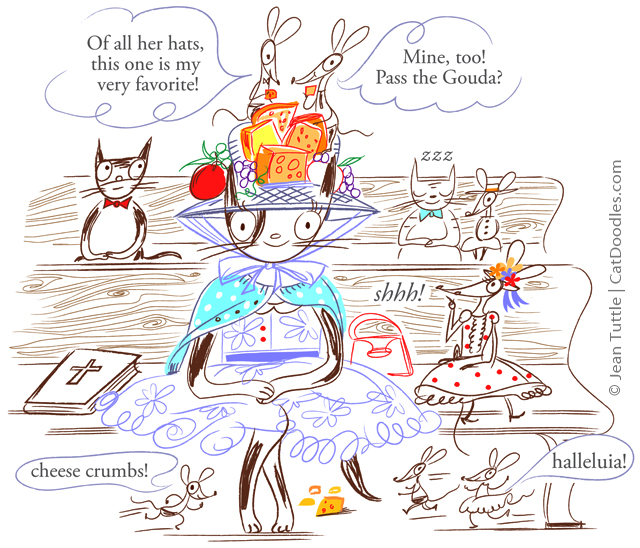 Despite her regular church attendance, I wouldn't describe Charlotte as devout exactly—aside from "devoutly interested" in the whole social aspect of church, including checking out what everyone else will be wearing. (Much like I was in my own youth, alas.) Whenever Charlotte shows up wearing her "Big Cheese" hat, outfitted with a high protein snack to help get her through the long sermon, she knows she will get many admiring glances. So it's a hat she wears often, and did today, much to the mousefellows' delight.
I hope everyone had a restful, restorative Sunday, however you spent it. Sweet dreams on a late Sunday night, and have a great start to the week tomorrow!