Hello everyone! I'm writing to you from America's Dairyland—Wisconsin!—after driving up here earlier today.
Here's a doodle of my friend (and Flora's niece) Little Mouse, who came along, excited about her first big trip away from home without Mom and Dad.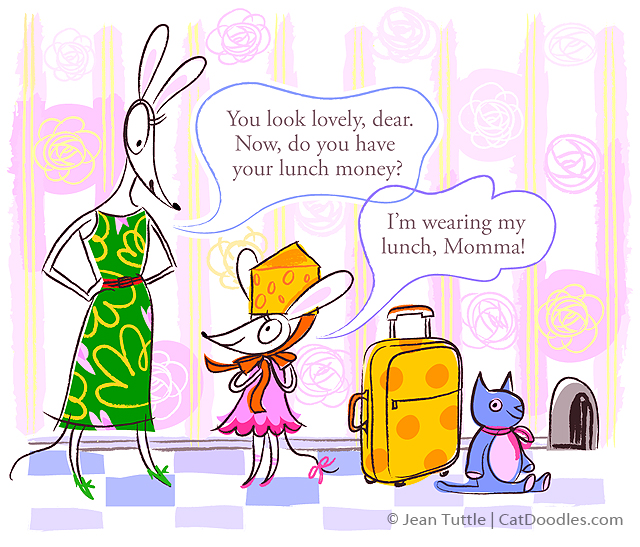 I'm looking forward to reporting on our adventures in beautiful Wisconsin in upcoming posts. To be continued…tomorrow. Have a great night!