Today was beautiful and balmy, a perfect day to head over to "the DP"—as I've been told households with dogs sometimes refer to the dog park (so as not to get their canine residents too jazzed up before the car is loaded and ready to go).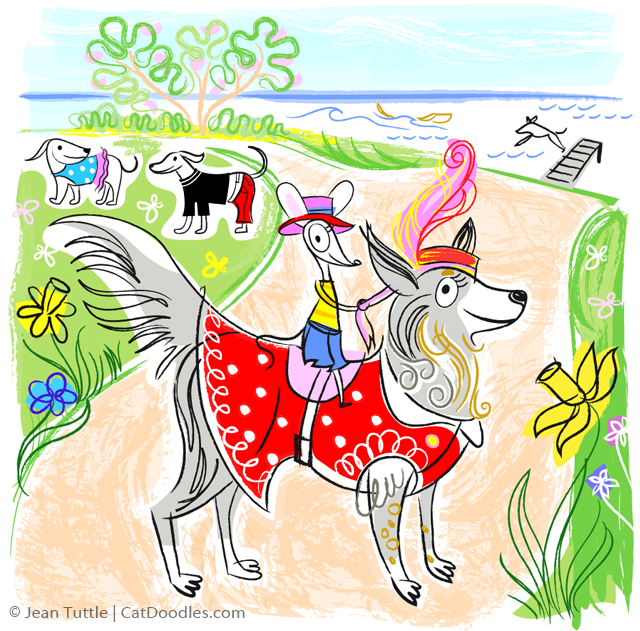 While a lot of the other dogs (including Ranger) like to dress casually on the weekend, Molly always wears her Sunday best, topped off with an amusing hat. She kindly added a small saddle on her belt today, so she could take Little Mouse for a ride. Doesn't that look like fun?
We're hoping for another sunny day tomorrow, so we can go back.
Sweet dreams on a Sunday night, and have a very pleasant Monday, everyone!