Little Mouse and I have been having a really wonderful time up here in Wisconsin, visiting with my sister's dogs. But I have to admit, after several days away from Blackie, Max, and Charlotte, we are both feeling a little "cat deprived."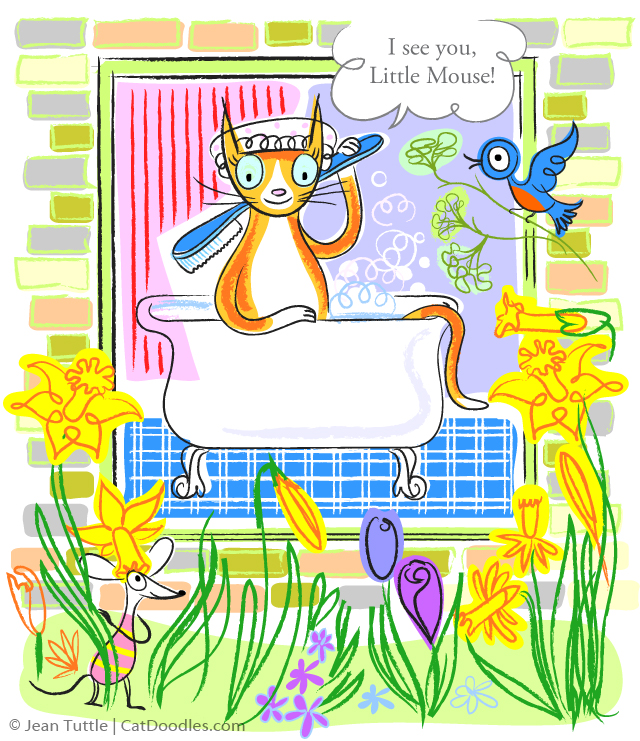 So imagine our delight when we came across this friendly orange cat, bathing in a window, on one of our walks around the neighborhood. This is the very first kitty either one of us has seen in days!
Hopefully, we'll see some more cats in our dreams tonight.
Pleasant dreams to all of you on a Monday night, and see you all on here again tomorrow!