Today was a little cooler, but nonetheless a great day for another excursion to the DP. This time, Ranger did the honors of playing pony to Little Mouse, and she felt right at home, riding him around the open fields. As an extra bonus, they ran into an affable gray cat, atop his mount, Winston.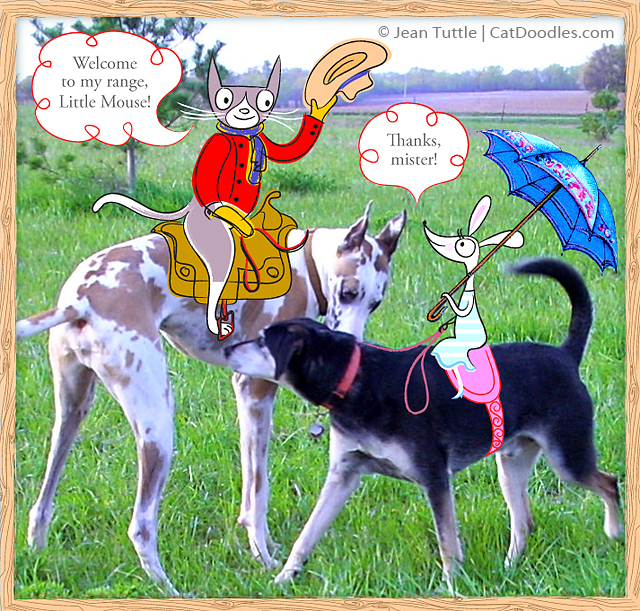 Winston, who was very gentle—and only a year old, according to his humans—smelled very, very nice to Ranger.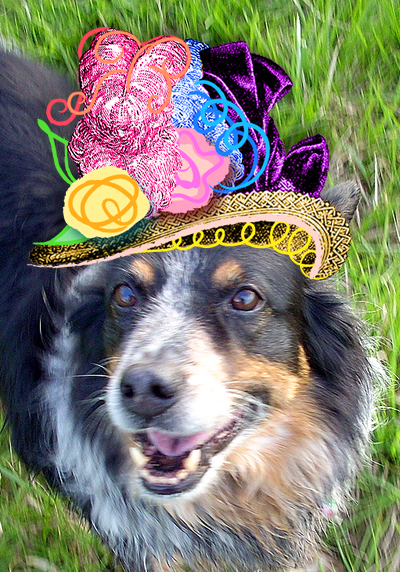 Molly came along, too, of course. And even though it wasn't Sunday, she wore one of her pretty bonnets.(Rehearsing, I suspect, for Easter, coming up in just a few days.)
I hope all of you out there reading this had a wonderful day on Wednesday and are looking forward to a terrific Thursday!
Note: I was very tempted to call this entry, "At Home on the Ranger," but in the end, editorial restraint prevailed. (Aren't you glad?)
Also, many thanks to The Graphics Fairy, my favorite vintage clip art resource, for the base of Molly's hat, and Little Mouse's parasol.