I'll bet some of you were wondering, after yesterday's post, what surprise was in store for Miss Charlotte, inside that pretty candy egg. As it turned out, even though I knew the answer to that particular mystery (and couldn't wait for Charlotte to be in on it, too), an even bigger surprise than a rare baby woot awaited all of us, a bit later in the day.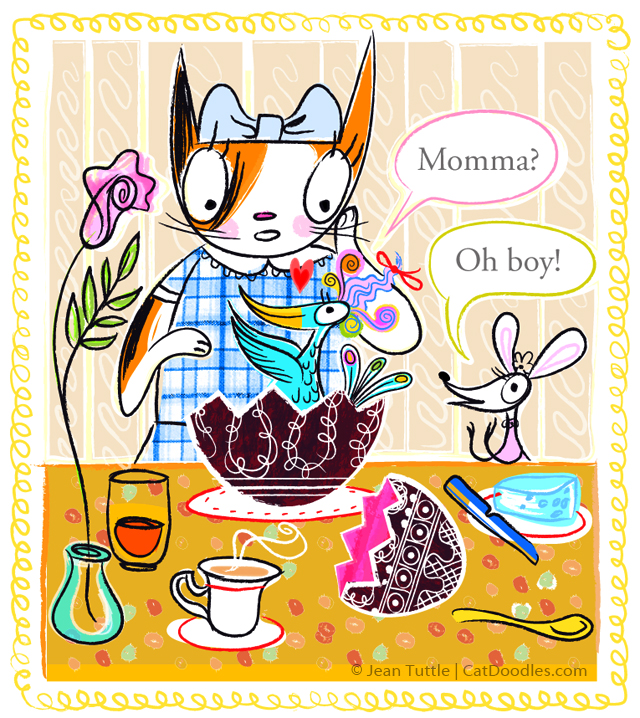 —And not such a nice surprise, either!
The long and short of it is…My sister Carol, up in Madison, called yesterday afternoon— reporting in, I figured, on the lunch that she, Dad, and our other sister, Julia, were scheduled to have had at noon. But it turned out that a hip replacement was on the menu instead, after Dad took a spill on a hard marble floor.
The good news is, the patient is resting comfortably tonight up in Wisconsin, after having had successful surgery a bit earlier this evening.
Dad, if you're reading this in the morning, we all hope you feel much, much better today, and send best wishes your way as you embark on your first day of rehab. Looking forward to more updates and to seeing you in person real soon!
Meanwhile, happy late Thursday night, everyone, and have a good Friday. (—With no new surprises, unless they are the really good kind, OK?)