Even though it's almost dinnertime, Miss Charlotte is still in her yellow nightie, and is just now taking a stab at some of the items on her To Do List from last week. —One of which is to send a card to one of her best friends (and favorite humans), whose birthday is today. (Oops!)
Will Blue Swallow Express deliver Charlotte's card same day, on a Sunday? —Not for any price, I'm guessing. So I say, let's go electronic. That way I can tack on my own greetings here as well (since guess who else didn't go card-shopping in time?).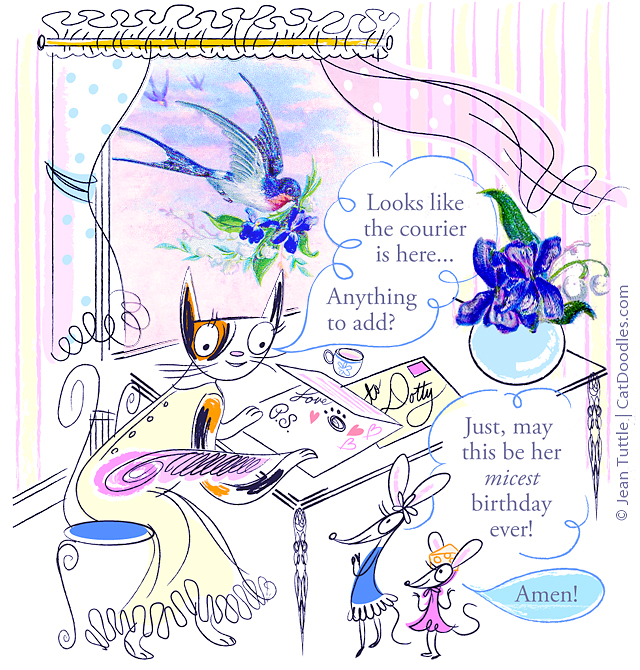 Happy Birthday dear Ms. D., from your entire Midwestern fan club—cats, mice and human: Hope you are having a fabulous day today, however you are spending it! (And may whatever you wish for on your candles come true!)
Best wishes to all our other friends on this Sunday evening, as well. I hope everyone had a really fine weekend, and is looking forward to a great week ahead. See you next time!