Earlier tonight found Charlotte and crew scarfing down the last of the fortune cookies—all that remained of a delicious Chinese dinner that our old friends Kirk and Paul had brought over for Dad on Tuesday afternoon.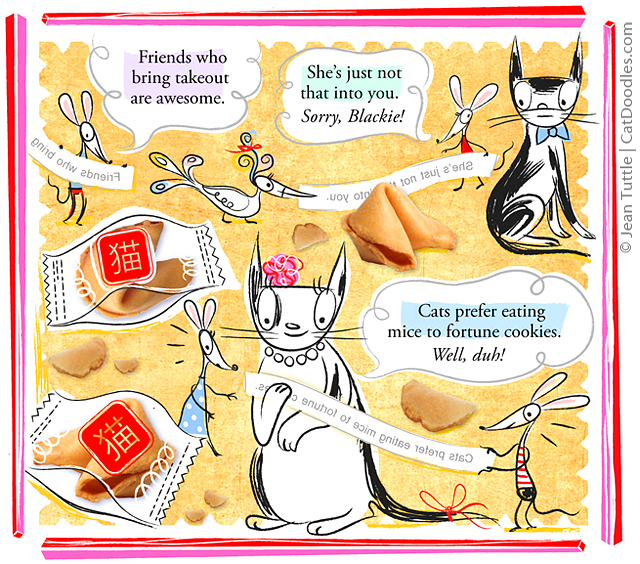 It's okay that all the cookies are gone though; neither Dad nor I need one to tell us how lucky we are—not just for his speedy recovery following his surgery in mid-April, but also for all the kind folks who've lent support or sent good wishes along the way (or in this case, brought takeout Chinese, great conversation, and a lot of wonderful memories of when we were neighbors, way back when).
Hope Paul, Kirk, and all of you reading this have an excellent day, and plenty of good fortune in the near future, too. Thanks again, and Happy Thursday!