Charlotte's friends Karen and Tom stopped by last weekend with a beautiful plant for Dad — a very special orchid, that you "feed" with 3 ice cubes once a week—a clever way to make sure you are giving it the exact right amount of water. (You can even sign up on the website for watering reminders via email, which I have.)
Of course when Charlotte first saw the lovely flower—so beautiful, so pink—she assumed it was for her, and nobody had the heart to correct her.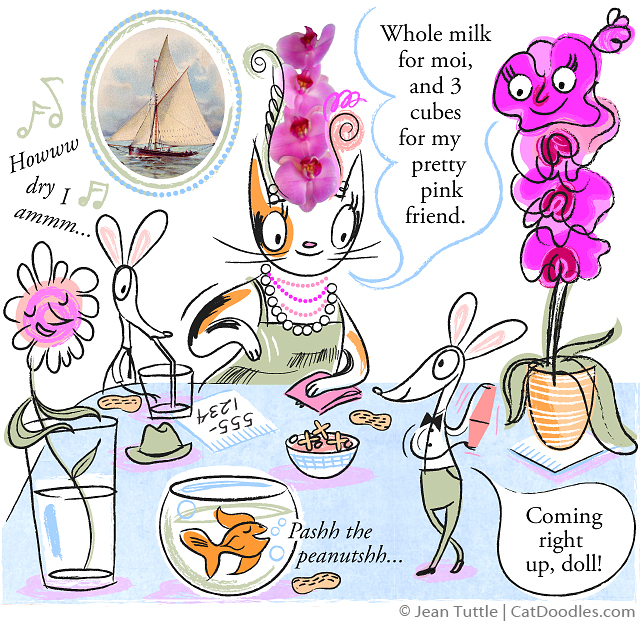 And ever since, cat and flower (whose name, it turns out, is Mallory) have been having a wonderful time bonding. Last night it was time for the weekly ice cube routine, so Charlotte whisked her new friend off to her favorite watering hole, the Sea Shanty, to meet the locals and have a proper libation.
Speaking of libations, hopefully Dad will be treated to one himself this weekend. In addition to making huge strides getting back on his feet post surgery, he's finally off blood thinners (which don't mix with alcohol), and that is indeed something to toast with an adult beverage (or in my case, Diet Coke). Congratulations, Dad! —And thanks again, Karen & Tom, for Charlotte's new friend.
Have a great Friday, everyone—TGIF!