Yes, it has been a really long time—longer than I thought it would be—for me to get home from my road trip, and get back to my cat doodling. (I left a week ago Monday, and just rolled back into town two days ago.)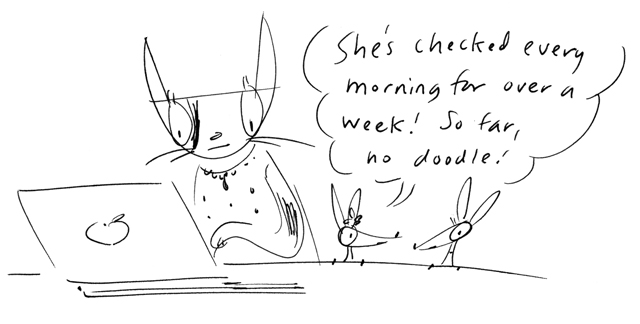 The main goal of my trip was to attend a family funeral. My dad's oldest brother (and only remaining sibling), Richard, recently passed away, after a long and fruitful life, lived mostly in and around Colorado—which is where his memorial service was held last Wednesday. Since Dad is still getting back on his feet (literally) following his recent hip replacement, I drove out there to represent our family and pay our respects to my cousins.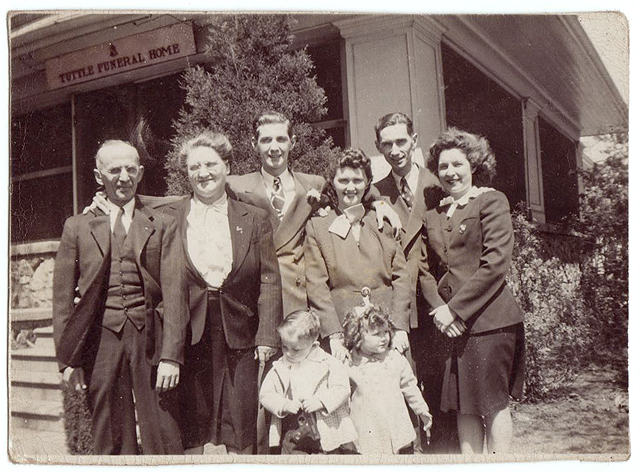 I don't have many recent pictures of Uncle Dick, but here's one from his youth, in front of the old Tuttle Funeral Home in Atlanta, IL, showing my grandparents (left), Dad (back row center), and Dick (in the back row, to the right). My Aunt Marian is in front with my cousins Ron and Mary Kathleen, and the beautiful lady on the far right is my Aunt Donna Belle, married to my dad's brother Tom (not shown).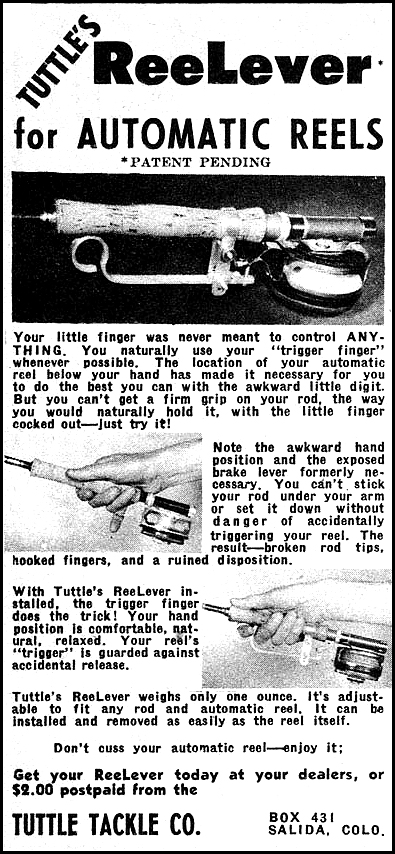 Richard Tuttle was a much loved fellow, not just within his family circle, but also by the townsfolk of Salida, Colorado, his home for many years. He was a business owner there (Tuttle's Trading Post), served several terms as county commissioner, and later helped build (and run) the local senior center, retiring finally for the third and final time in his nineties. He also raised 3 daughters with his wife Ruth, to whom he was married for 77 years. He loved to fish and even invented a couple of gadgets for that purpose, like the "ReeLever," which I found mentioned on Dr. Todd's fishing history blog.
I didn't know my uncle as well as I would have liked, not getting to see him much growing up, but was lucky to get to visit with him and his family several times during the last decade, when I lived in Colorado also. He told excellent stories, had a wonderful sense of humor, and was an all-around great guy (not unlike his brother, my dad).
While I was out West, and since I was driving, it seemed like a good opportunity to also cruise through Denver on my way back home, see friends, and retrieve a few things from my storage closet there, still packed full of items I thought I'd leave "for when I moved back there"—which I've somehow never gotten around to doing. Kind of spontaneously—and with a lot of help—I decided instead to clear the whole thing out—giving away all the remaining furniture, cramming the heavy stuff and breakables in the car, and packing and shipping out all the rest.
Even with all the help I had, by the time I was finished I felt pretty tapped out energy-wise, so Blackie drove most of the way home while I slept. Thank God.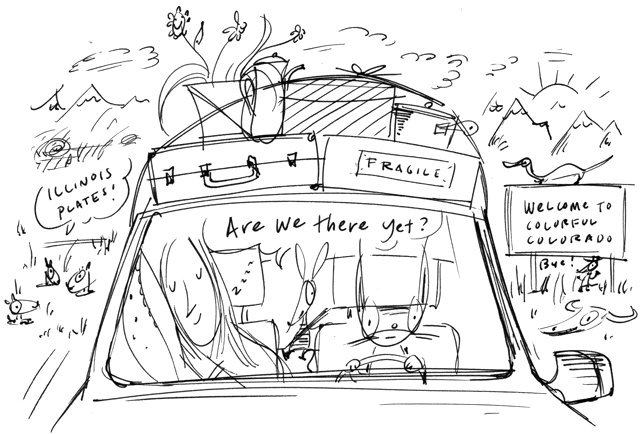 While I really loved being back in Colorado, and spending time with all the people I love (and miss) out there, it's also really great being back home. Blackie and I both got back to our usual routines pretty much right away. He served Charlotte a delicious alfresco lunch this afternoon, utilizing some fresh ingredients she'd brought back from an (unauthorized) hunting trip this morning. I spent the day (and night) at the office finishing up a rush illustration job that had come in on Tuesday, just as we were getting on I-90 for the last leg of our trip.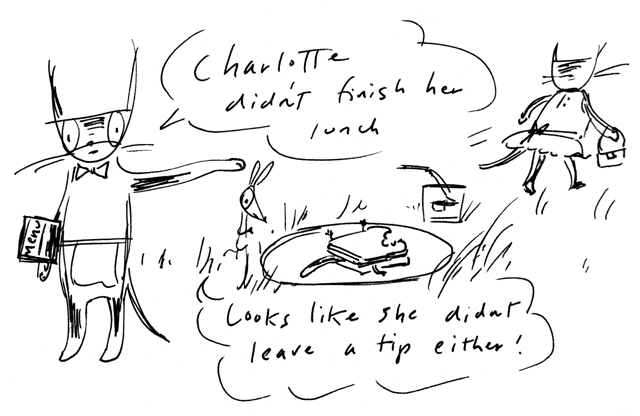 The story I needed to illustrate was on How to Refresh Your House This Spring—which advised clearing your home of unneeded clutter and tchotchkes, and filling it instead with sunshine and bright colors. (Something I'd better reread once those packed boxes start arriving, and I am once again forced to deal with their contents. Ick.)
Just for fun, here's the finished artwork, inside a rough layout, complete with sleeping cat. (I figured, what better accent for a sunny room?)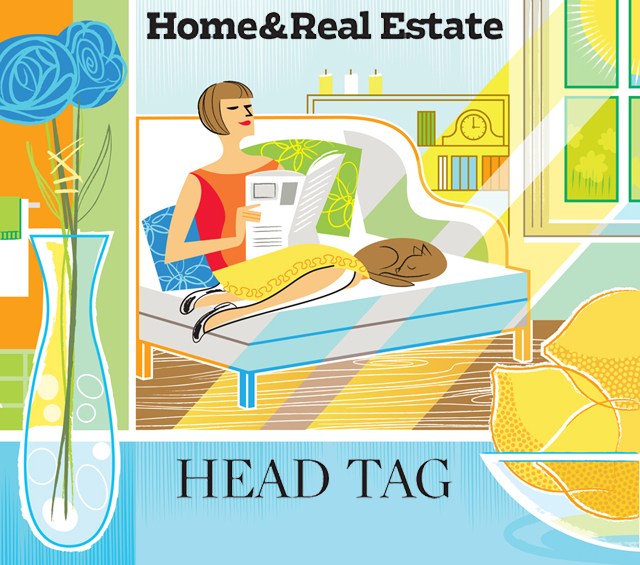 Before I sign off, just a quick round of thanks: To Dad, for holding the fort while I was gone; to my Colorado cousins for making me feel so welcome at their dad's memorial; to Karen for stopping by to see Miss Charlotte and crew while both Dad and I were out wandering; to Wendy and Gwen for rounding up our illustrator friends in Denver (and to Michelle, Karen, Olga & Aleksey for coming out to play); to Mark, Jackson, Ridley, Vicki and Annette for all the fun, friendship and heavy lifting. And a special shoutout to DJ's Berkeley Cafe, the very best place for a green chile-smothered breakfast burrito anywhere on the planet—that I know of, at least.
I hope everyone had a really good couple of weeks, including a very pleasant Memorial Day holiday. Happy Friday and Happy June!