As promised in Wednesday's post, here is Aaron Mouse's drawing of Charlotte, modeling for a pretend New Yorker cover.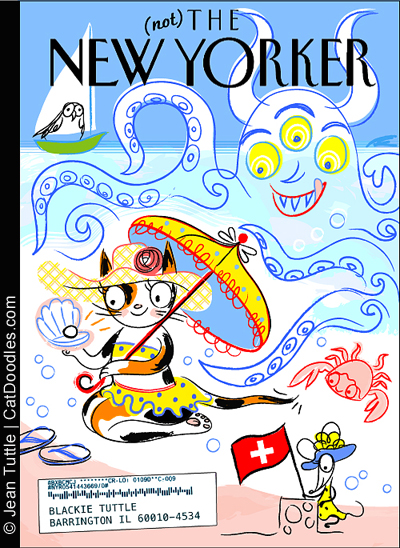 —Not the New Yorker? Heck, this image isn't even an official Blown Covers Contest submission! —Somehow, in between all the hustle and bustle, Aaron finished this "masterpiece" in time, but then forgot to send it in by yesterday's noon deadline for this past week's theme, The Beach.
—Or was I maybe supposed to do that for him? (Oops!)
Interestingly, Aaron Mouse's "Beauty & the Beast" drawing at left closely resembles one of the concepts that I sent in to the contest myself (see below). But that's what happens when you share an art studio sometimes, I guess!
Just for fun, all four of my Blown Cover concept sketches from this week appear below.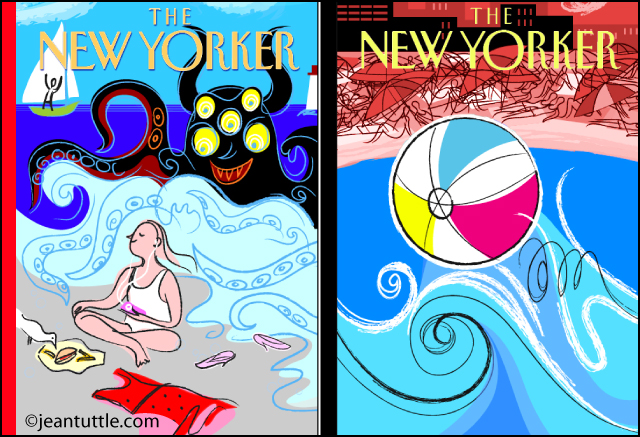 And yes, indeed, you guessed right—The little dog chewing the Frisbee in the "Indoor Beach" illustration below is my good friend Miss Ridley.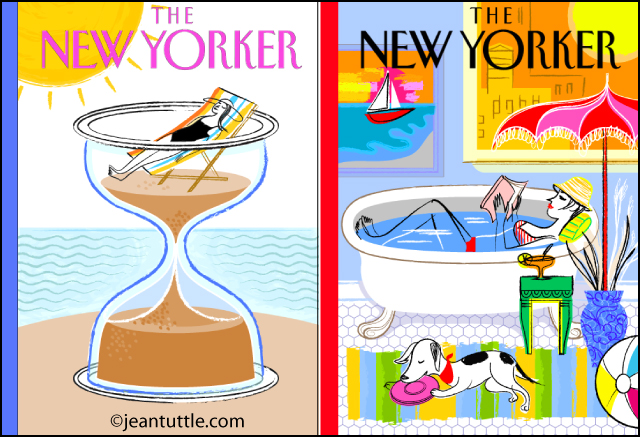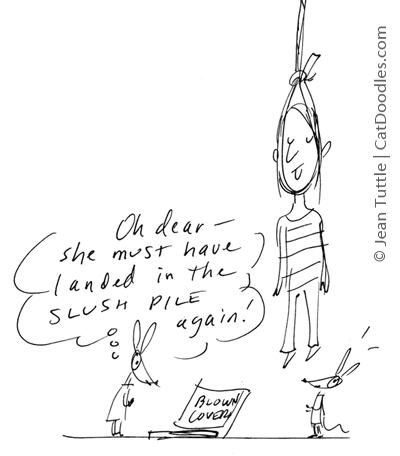 And no, this week I didn't make it out of the "slush pile." But when you see all the wonderful entries that did—as well as all the fine company I'm in in the slush pile this week—you'll see why I am not upset about that in the least—cartoon at left aside 😉
Check out The Blown Covers Contest Winners for The Beach here. There are some real beauties, including a very clever Runner-Up illustration by my friend, Rich Goldberg (AKA RAG). Way to go, Rich!
Have a great Friday night everyone!