Just a quick post today to wish our beloved Giselle, Charlotte's French maid—and all of you—a festive Bastille Day. I was up late working last night, and nearly forgot all about the occasion, but fortunately the mice were on the case, and delivered a lovely sparkler-lit croissant to Mademoiselle early this morning, along with all our best wishes.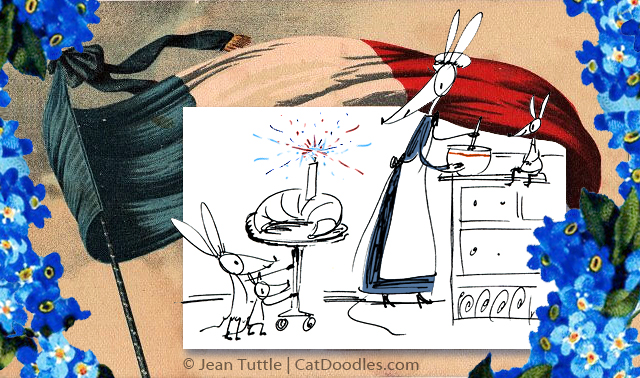 I also wanted to say "Merci!" to The Graphics Fairy, an angel company that provides artists and crafters with unique vintage clip art—both for the French flag postcard and the forget-me-nots that I've used to frame today's doodle, but also, belatedly, for the American Flag Lady (below right) that I used for Charlotte's costume in my recent Fourth of July post.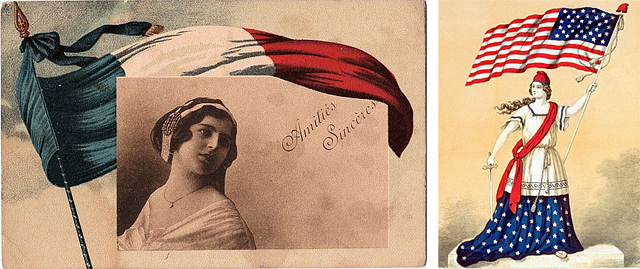 If you like beautiful old-timey images like this, do visit Karen's site, where you can excavate additional treasures from her large archive via a keyword search—all scanned from her collection of ephemera and antique books, and available as a free high-resolution download. (Read more about her terms and copyright on her site.) I signed up for email notifications recently, and it's been a great way to get a little extra daily inspiration, as Karen usually posts one or two new "treats" every day.
I hope everyone is having a wonderful Saturday, and is finding something to celebrate today, whether it's Bastille Day, the weekend, or just the fact that Friday the 13th is safely behind us.
Au revoir until next time!