I mean, I must be dreaming, right? How else could my niece be a sweet baby one minute, a darling girl the next, and then suddenly, a newly minted 20 year old—in college, with a job, a driver's license, and an apartment?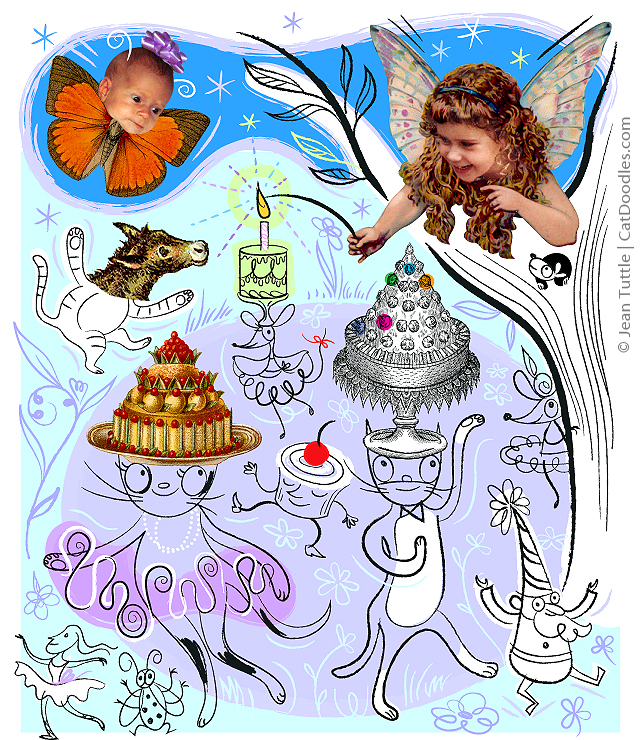 Happy Twentieth Birthday, dear Hannah! As you can see, no matter how old, poised, accomplished and wise you become, your nutty auntie still sees you in her mind's eye cavorting with fairies and gnomes, costumed cats and mice. (I'm so sorry, dear!)
Another thing that seems like a dream to me, is the year I spent at Grinnell College, alongside your parents, when they were the age that you are now. On the one hand, it seems like yesterday, but it also feels like a unique time and place, never to be recaptured.
Since we didn't carry cameras around, here are a couple sketch "snapshots" of your folks at twenty and twenty-one, that you saw once before (and liked, I think), some years back. —Just for fun, as a special birthday treat.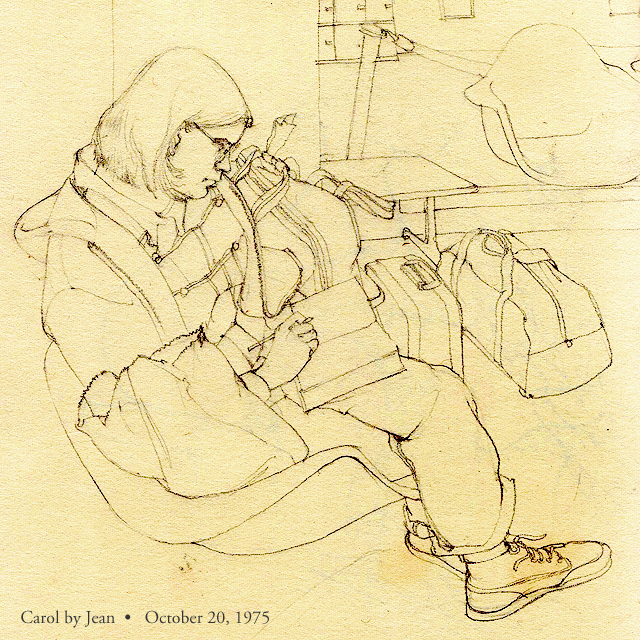 I drew the above during a transfer stop at an Iowa bus station late one night, when Carol and I  took "the dog" (the Greyhound bus) back home during a mid-term break. (That looks like a very fat book your mom is taking notes on, no?)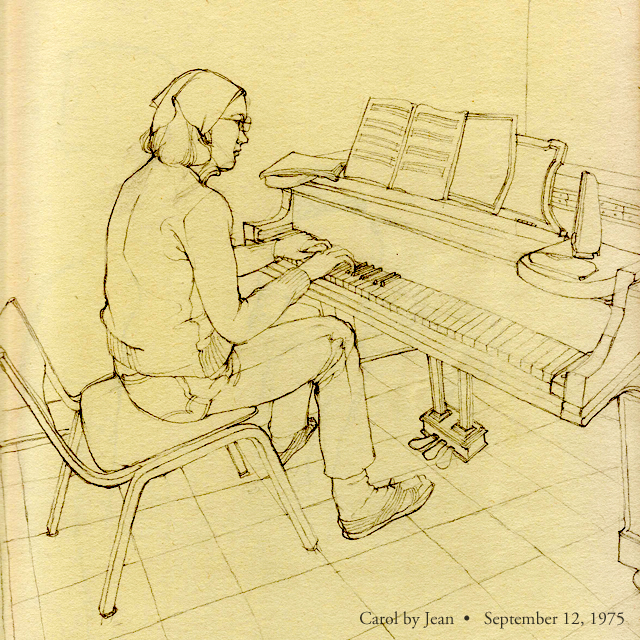 Sometimes I would tag along when Carol would reserve a practice room on campus, to play on one of the Music Department's oddly-black-key-deficient pianos. (Just kidding. For these sketchbook drawings, I never filled in details afterwards, but just drew what I saw in front of me until I ran out of time or steam. So, very often, chairs don't have legs, people don't have feet, rooms don't have floors, etc..)
And here's your handsome dad, Hannah, studying at Pinetree House, I think, the vegetarian food co-op where they lived off campus (like you are are doing now).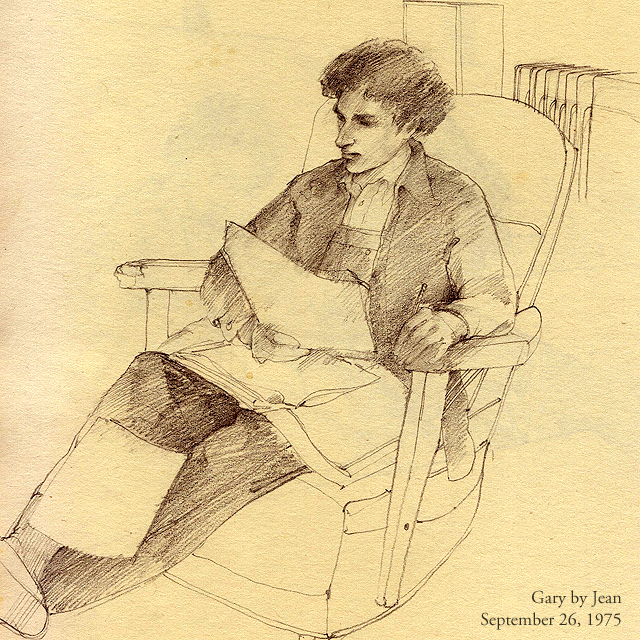 While I may not have captured the best likenesses in these sketches, they preserve something for me that I still see when I look at your folks: They are still the wonderful, caring, hardworking & focused people they always were. (Hmm…not unlike their dear daughters, you and your sister.)
But enough with the images of people working and studying! Let's sign off with an image of people frolicking—a reminder to go out and celebrate tonight (or soon): Here's an old engraving of A Midsummer Night's Dream, courtesy of Wikipedia, that I thought you might enjoy.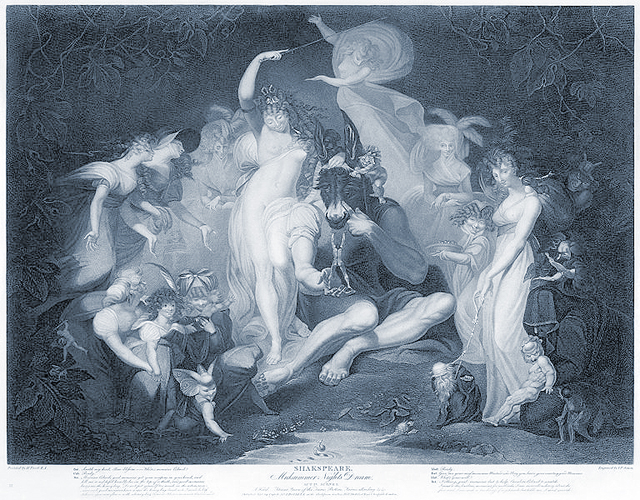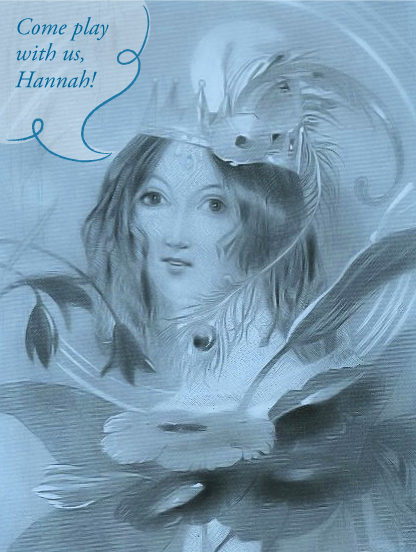 And one more vintage image, this one of Titania, Queen of the Fairies—who would likely align with me in wanting to coax you out to have some fun today. But regardless of how you spend your birthday, dear niece, I hope you have a wonderful, magical day, and a bright and beautiful year ahead.
And even though the rest of my readers are not likely having birthdays today,  I wish you all the same: a wonderful day, followed by many more ahead. I hope everyone is getting through the heat wave OK, and finding shady bowers to frolic in—if not in their waking hours, than in their dreams. Happy Wednesday!