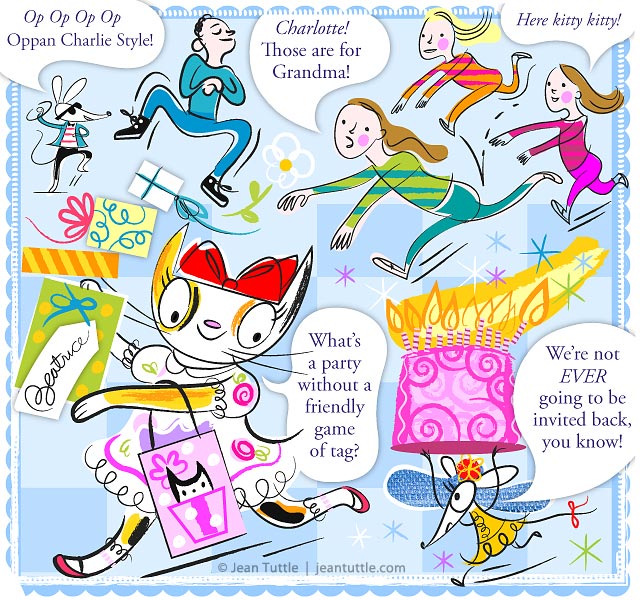 Anyone who knows Charlotte knows how much she loves parties…and presents! So she was very excited to be invited to our friend Beatrice's birthday celebration last Wednesday night.
Going over to the Duffy's house is kind of like going home for Charlotte, since that's where she was first found and rescued by Beatrice's daughter Karen, before coming to live with us. She's also very fond of Beatrice's young granddaughters, Dasha, Kristina & Vera. And Aaron Mouse couldn't wait to meet their cousin Charlie, and hopefully learn some new dance moves (which he did).
Before we left to go over there, Charlotte and Aaron put together some party favors to take along — little packets of collage stuff to glue into drawings — since their young friends are all artists, too.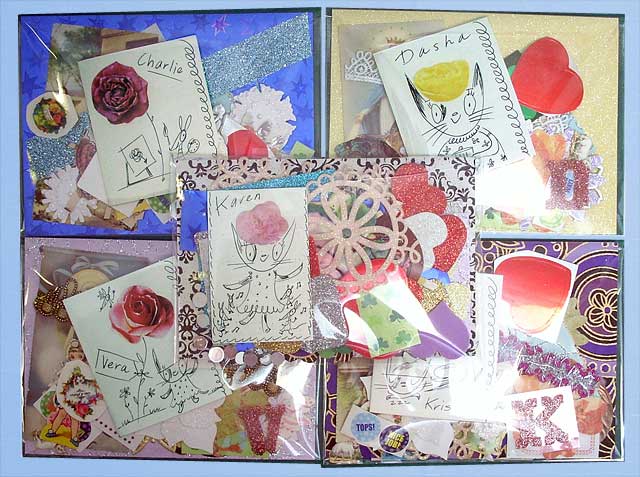 Each packet had a message tucked inside of it. I was feeling nosey, so I read Kristina's, before sealing them up.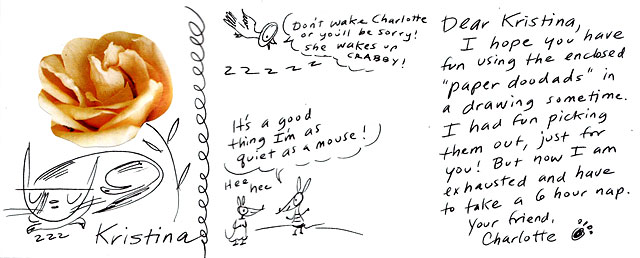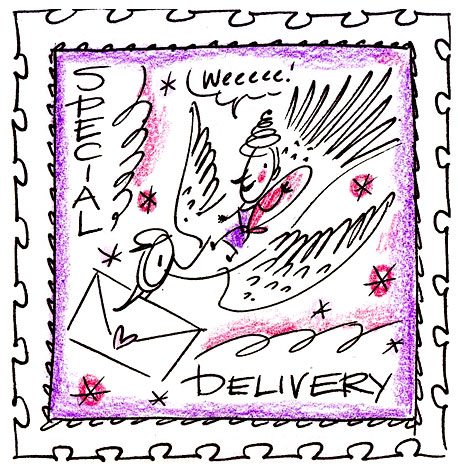 Meanwhile, it was my (fun) job to put together Beatrice's birthday card. Here's the stamp, the label, the card, and a snapshot of the (somewhat gaudy) envelope, too. (It was Charlotte's idea to glue on the jewels.)
I just drew the doodle portions of the card, by the way, not the pretty colored flowers, most of which I cut out of a gardening book. (I know…tsk, tsk!)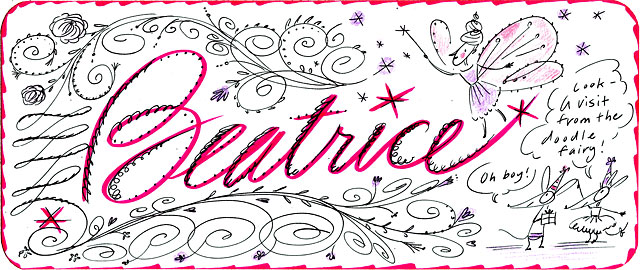 The card was very long, but folded up.
Here's Charlotte again, giving Beatrice her card, and a bit later, trying on the lovely new bathrobe that Beatrice's son Neil had given her for her birthday. Very, very nice! (Daisy Mouse loved it as well.)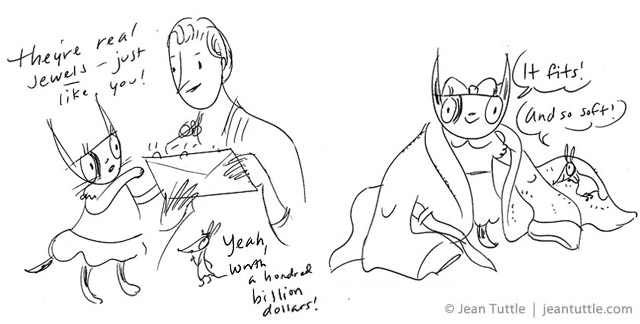 Animal Fun
After the party, I went home and worked on this drawing with elephants in it for my page in "Draw It Out," a new activity book coming out from Art with Heart. (I promised the girls I'd share it with them, so here it is.)
Other Projects
I'm realizing I haven't posted any other recent illustration projects on here in a while, but I did just update my website with new images a few weeks ago, so please do take a gander when you have time. Meanwhile, just for fun, here is one of my recent favorites, for Global Brief magazine. (More animal fun!)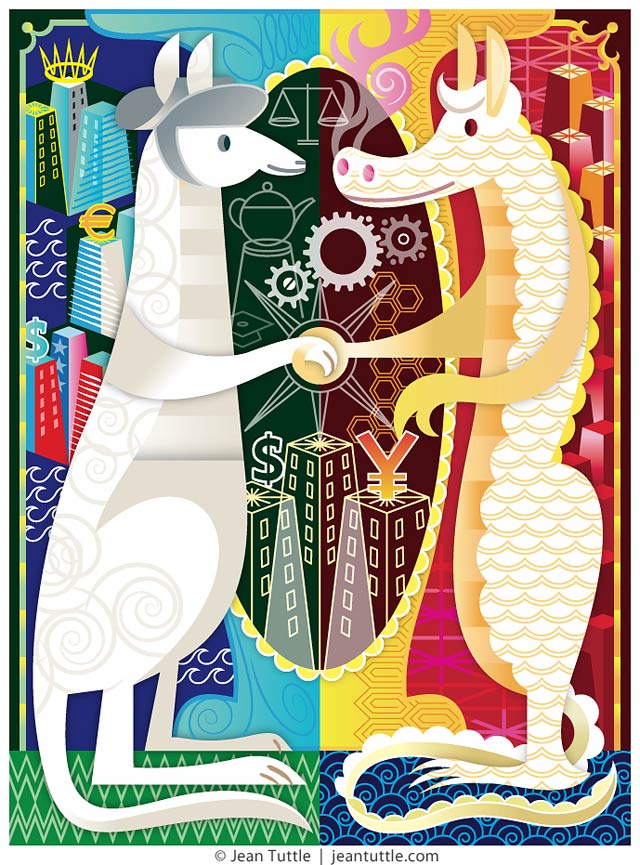 Contrary to appearances, I don't get to draw animals all that often—for assignments, anyway—but I really enjoy it when I do. In this one the kangaroo symbolizes Australia and the dragon symbolizes Asia, for a feature discussing history and relations between the two.
OK, time for me to sign off for now. Thanks again to Beatrice, Dennis, Karen, and all the Duffys for a wonderful time last week, and the immense pleasure of seeing you all. Wishing you (and everyone reading this) a very good night, the sweetest of dreams, and a pleasant tomorrow!