Some of us stayed up and watched; some of us just dreamed about it. But if you were in the camp that snoozed through last night's "blood moon" total eclipse, here's how I captured it in this morning's breakfast table doodle for Dad. (Like Charlotte, Dad slept through it, too).
Our moon was a soft pink rather than a red or copper…very pretty and romantic.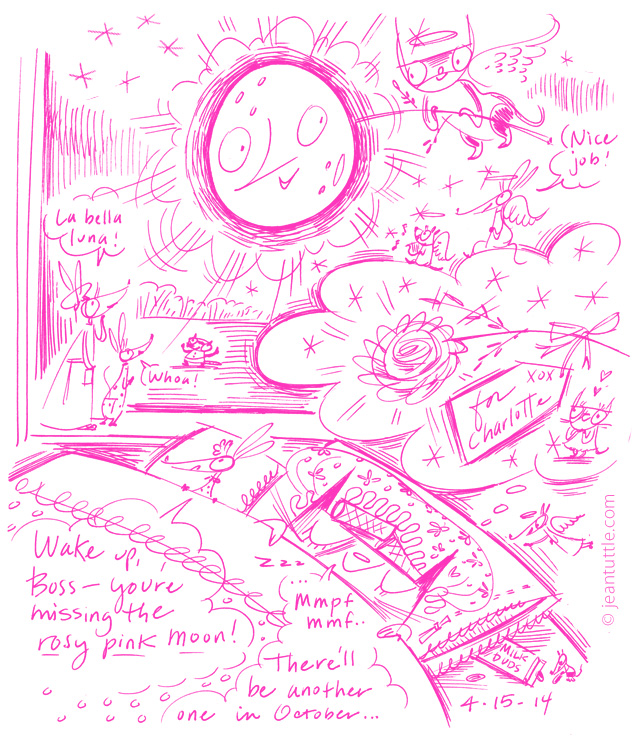 Charlotte's right, by the way: There will be 3 more of these rosy beauties to ogle and admire over the next 18 months, the next one in early October. Stay tuned!