One of the reasons I love Easter (aside from all the chocolate) is because it provides plenty of material for cat doodles for the whole week preceding, as Charlotte hones in on the crowning touch for her Easter outfit.
Here are some excerpts: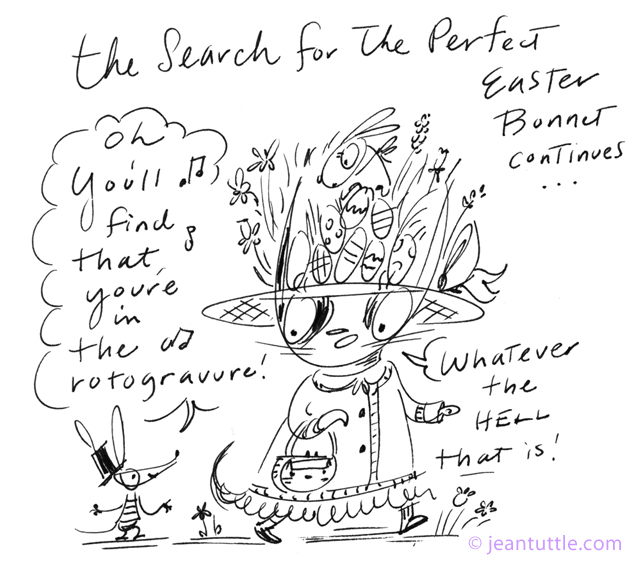 Charlotte loves fashion that not only looks good, but tastes good, too…After all, isn't this what "good taste" is all about?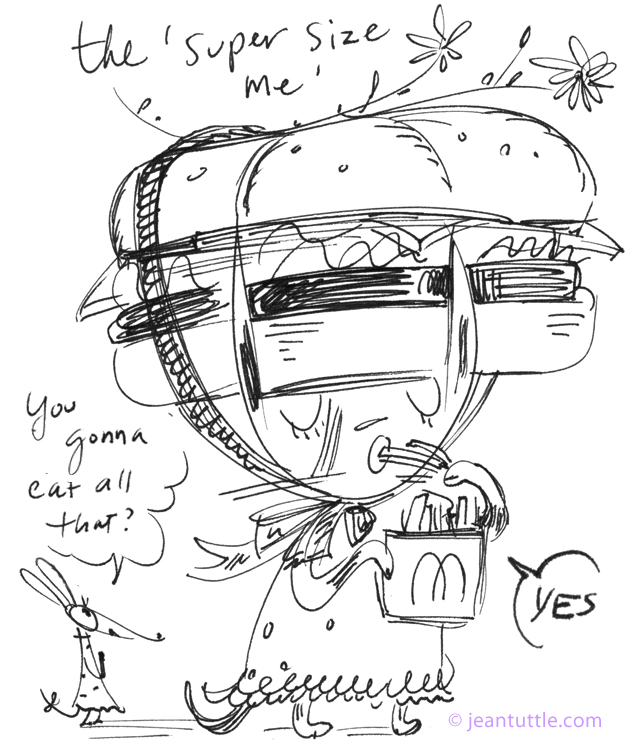 She found this fascinator mighty fascinating…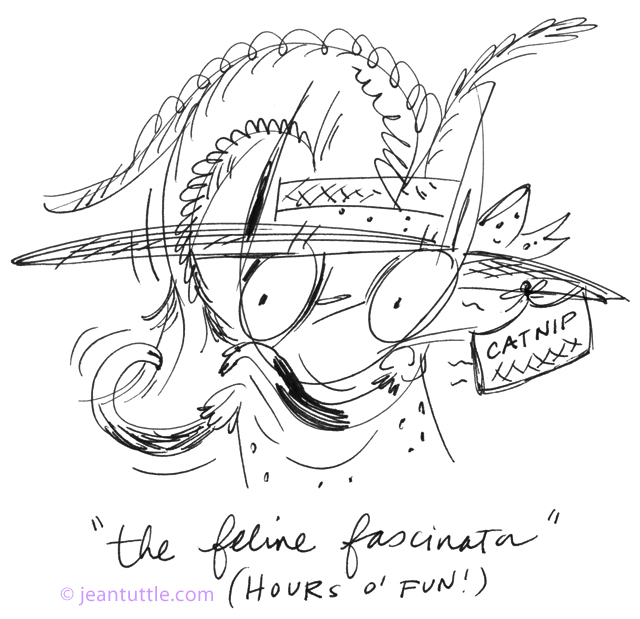 And at one point looked into coordinating with Daisy Mouse.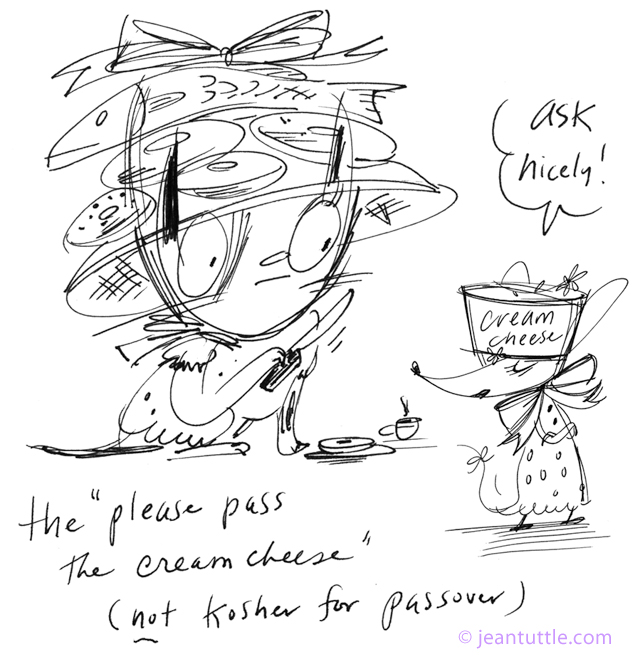 Our Charlotte is a true visionary when it comes to fashion, able to see possibilities that others might miss.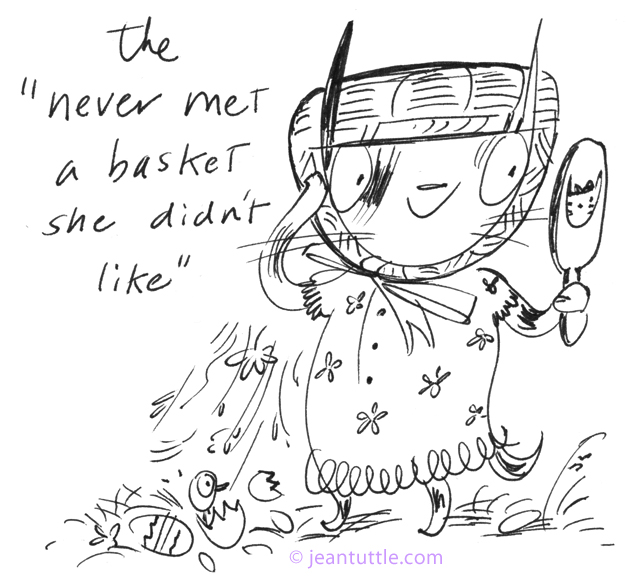 And here's a perfect bonnet for the horizontal after party…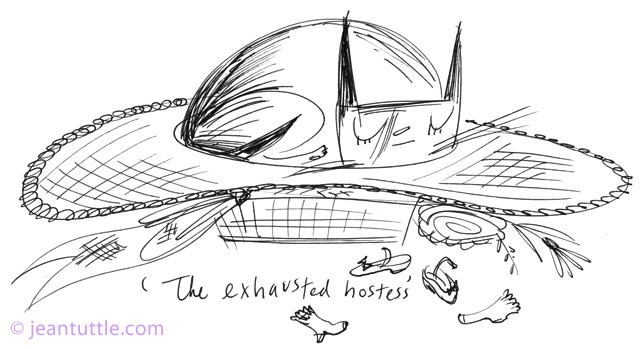 In the end, though, our girl decided to go more girly. She liked how these roses matched her pretty pink toes.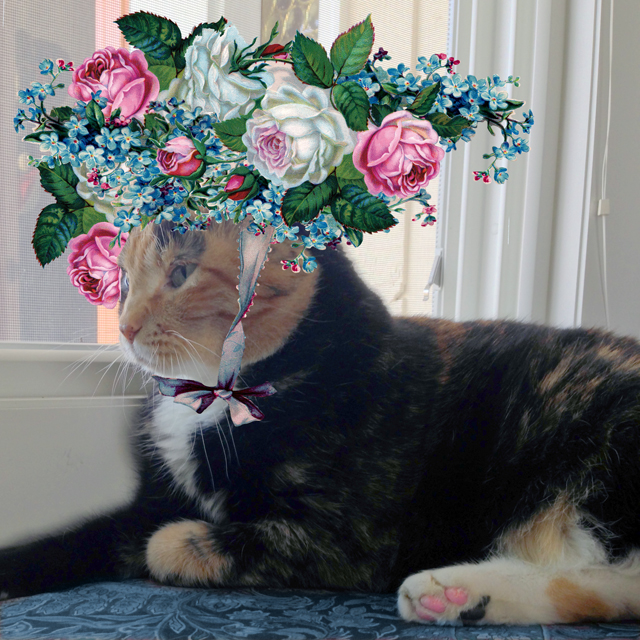 Hope everyone had a warm and festive holiday weekend, whichever one(s) you were celebrating (and whatever you wore on your head). Happy Easter, Happy Passover, Happy Spring!