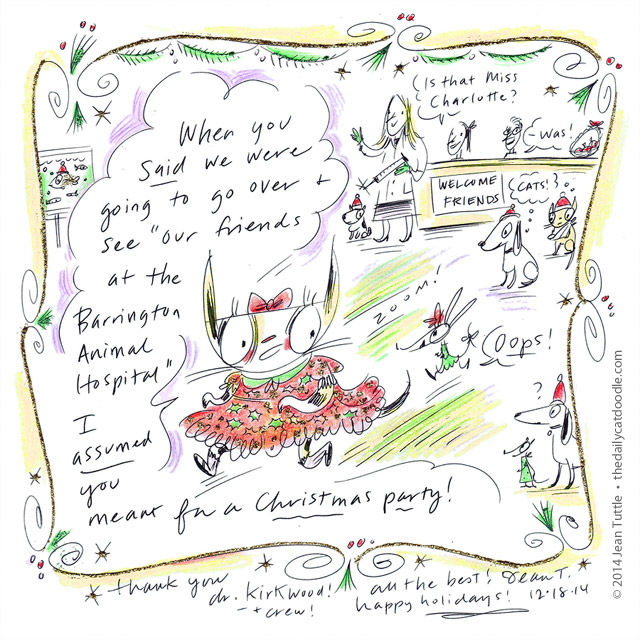 Charlotte loves Dr. Kirkwood and the other vets and staff at Barrington Animal Hospital…just wishes they could all meet up for lunch sometime, instead, off premises.
10 AM appointment today to check up on our girl. She's got some chronic issues, alas, but is also on new meds and having a lot of good days. Hoping for a good report!
Meanwhile, many thanks to our friends at Barrington Animal Hospital for the warm welcome, great care & TLC we get every time we come through the door.