Or, how to disguise the fact that you are giving family members cash/gift certificates for the holidays. (Actually, these are being given out by my dad, but he asked if I wouldn't mind "dressing them up a bit." Sure thing, Daddio!)
My brother-in-law's love of postage stamps suggested the theme here. Remember these pretty love stamps? Chopped off a letter I sent to my folks from NYC many moons ago. (Though the ones Gary loves and collects are much older and more beautiful, I have a hunch.)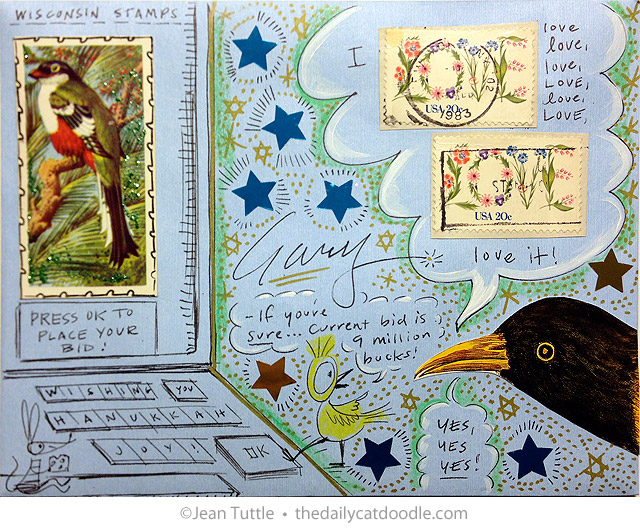 This next one is for my sister…and a good opportunity for our cat Charlotte to remind her that it's time to come down here for some quality girl time.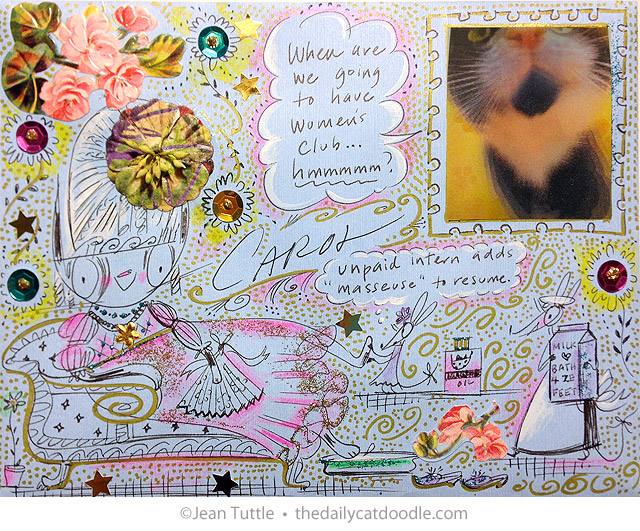 Niece Hannah is a gifted cartographer, among (many) other things. Creative, smart, perceptive and kind. (Love you, sweet girl!)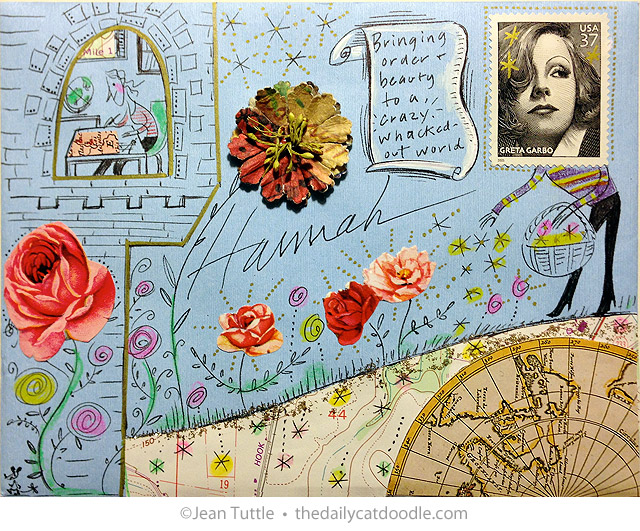 Niece Rachel is at U of I studying aerospace engineering. Her aptitude for flying became evident while she was still at Hogwarts, playing Quidditch for Ravenclaw. Go, Rachel!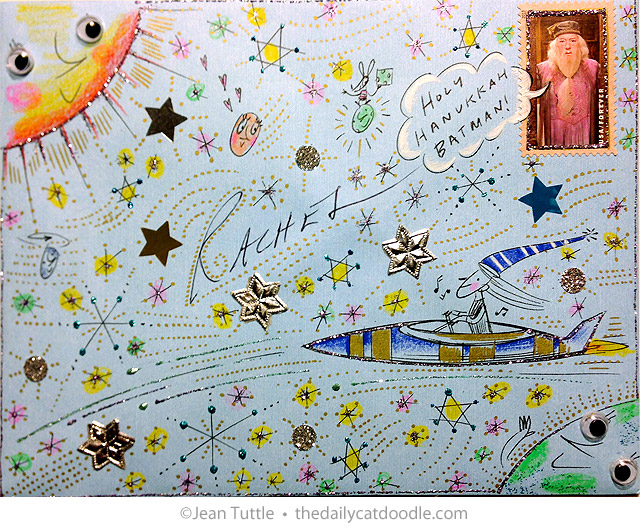 OK, envelope doodles done. Next up, 12 batches of microwave peanut brittle. Wish me luck? (Note: If you make this recipe, definitely read the reviews first and try a test batch. With more powerful microwaves the timing may be more like 6 minutes, then 1 minute + 20 seconds…Or so say my own trial-and-error notes from last year.)