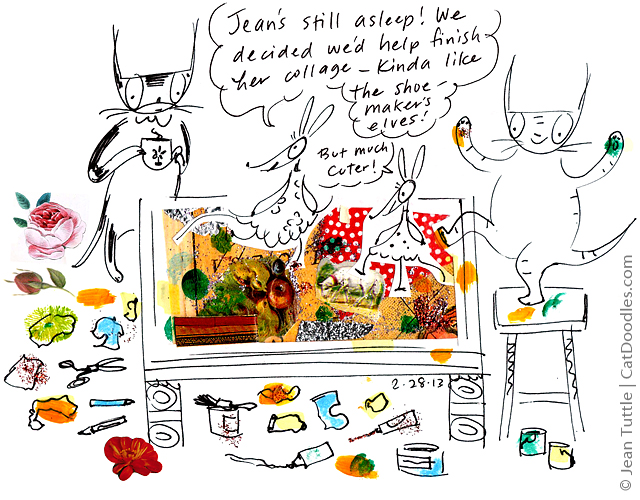 Miss Mouse just thinks I'm still asleep. I'm actually up working, finishing some new collages for the First Friday Art in Action: Passport to Creativity Event at the Dole Mansion tomorrow night.
Every year around this time, the Lakeside Legacy Foundation puts on a special free, family-friendly evening showcasing the artists who rent studio space there (or who teach or study at Amber Larsen's Creative Arts "art cottage" in the mansion's backyard). It's very festive & fun: art to look at (and buy), studios to see…appetizers, music, cash bar…and the old, beautiful (and some say haunted) Dole Mansion, open to tour.
A number of the resident art partners will also be set up in the main gallery at easels or tables in front of their work, painting or doing live demos. (Or in my case, working on a collage, like the one in progress shown here.)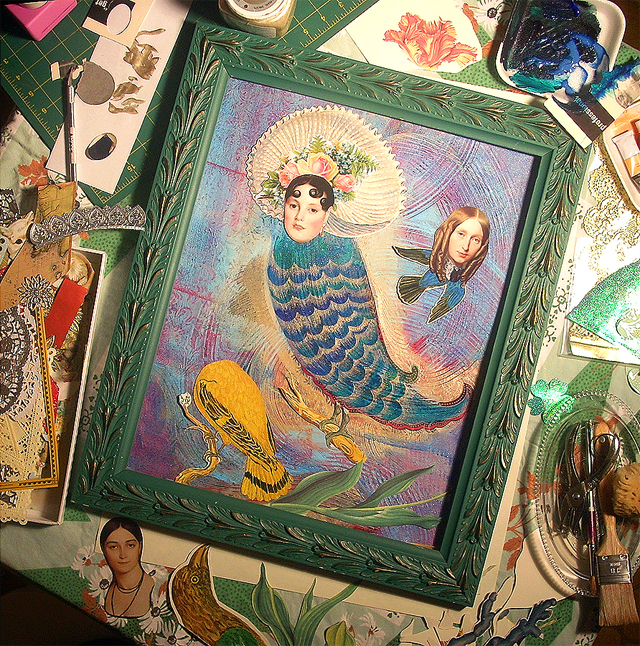 I'll be showing about 7 of my collages, including the recently completed "Queen of the Sea," pictured below. All are created from old fine art prints or vintage photos, Victorian scraps and paper lace, metallic & glitter paints—plus the odd cat or mouse paw print.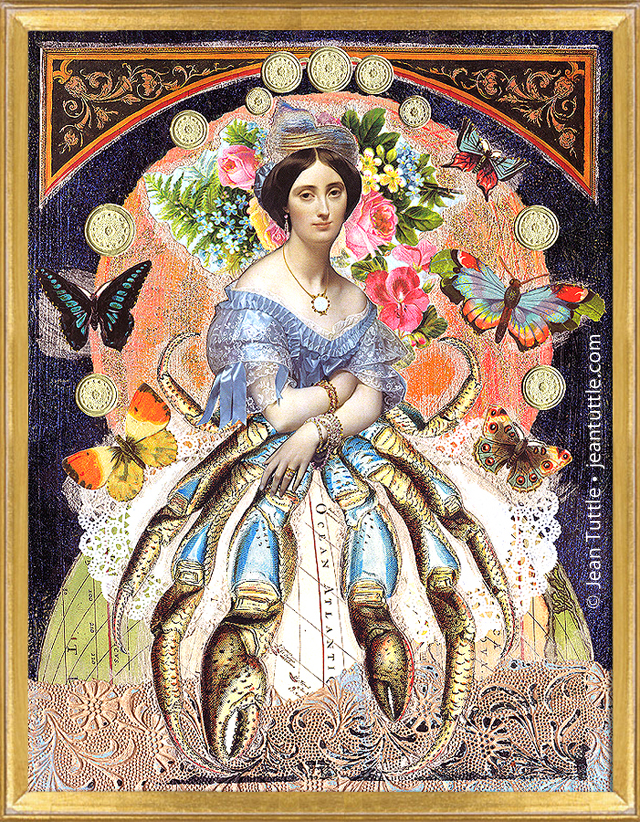 If you're in the Northwest Chicago suburbs tomorrow night—or would like to be—please do stop by and say hello. I'd love to meet & visit with you, and know my talented neighbors would be thrilled to as well. Lakeside Legacy Arts Park, home of the Dole Mansion, is located at 401 Country Club Road in Crystal Lake, IL, and the event runs from 5 – 8 PM on Friday, March 1st. Click here for more info, and for a list of the visual artists, photographers and musicians who will be participating.
Meanwhile, last I heard, when I saw them both on Tuesday, Jeanine Hill-Soldner will be painting from a live model on Friday night, and Johanna Gullick will be demonstrating her watercolor technique. Both are truly wonderful artists and were a huge hit at last year's event. Keep a special eye peeled for them as well!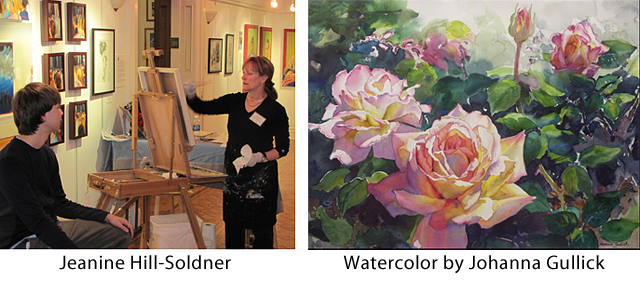 Thanks, as always, for visiting The Daily Cat Doodle. (And special thanks to Erin, and all the staff , volunteers, and artists at Lakeside Legacy Foundation, who make Art in Action the terrific event that it is.)