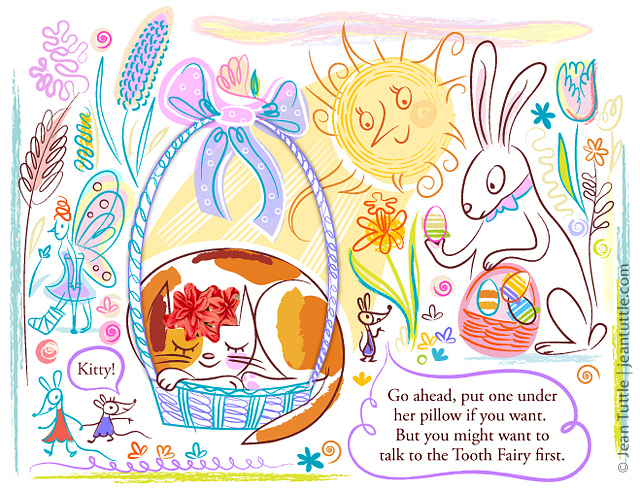 Easter means Easter baskets, and Easter baskets mean new places to nap, if you're a cat. —Making Easter one of Charlotte's very favorite holidays all year.
Of course, Easter is also about what's inside those baskets (besides Miss Kitty). Just for fun, here are two I put together earlier this week "from Charlotte" to send to my aunt and little sister.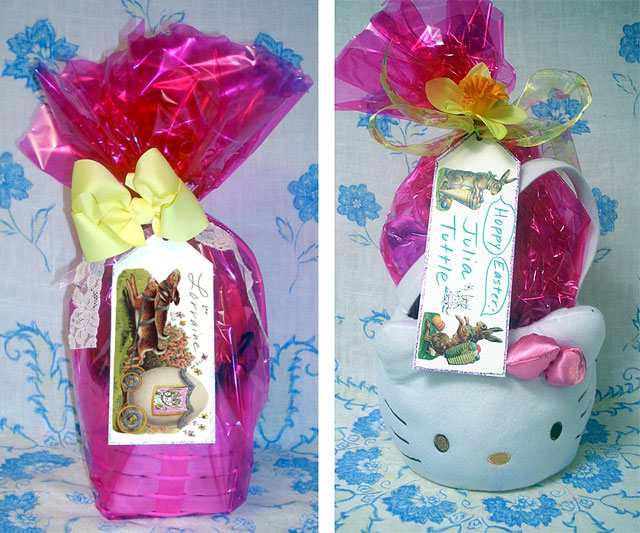 And below is the breakfast table doodle Dad got on Monday—the day he planned to mail these baskets out for me.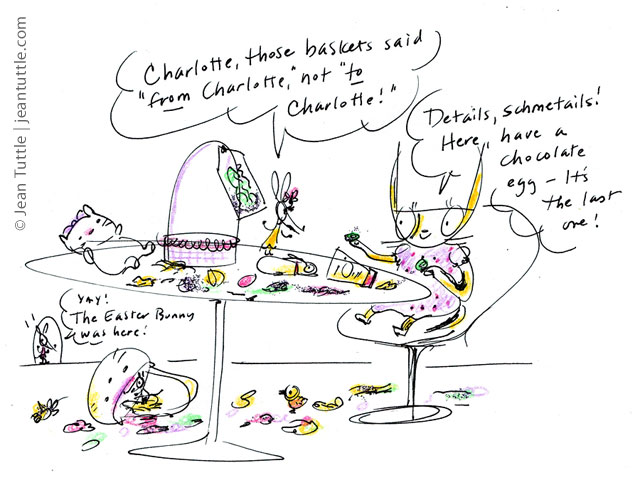 If you're like our girl Charlotte, Easter also means Fashion, and finding just the right bonnet, as seen in yesterday's breakfast table doodle.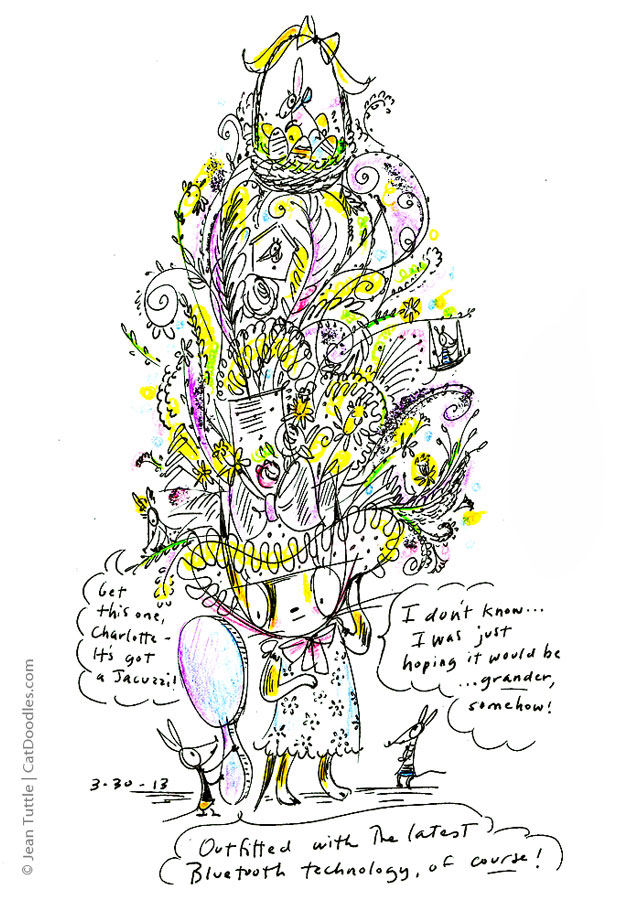 Which bonnet would she choose? Charlotte decided to sleep on it—literally.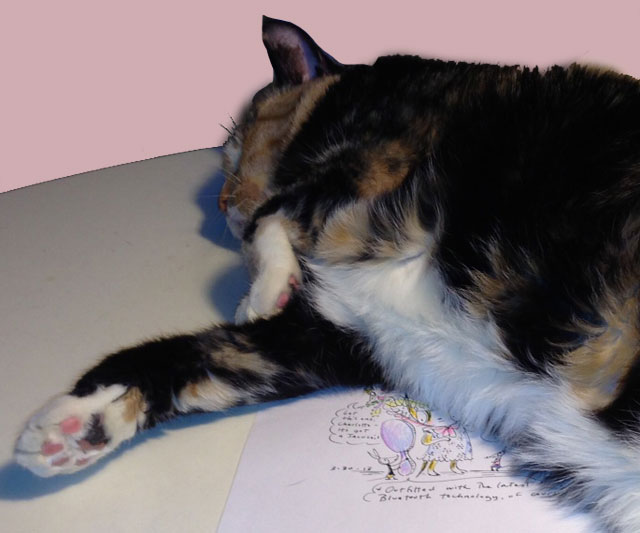 In the end she went with a more traditional all-floral look…captured, more or less, in Dad's "special edition" breakfast table doodle from this morning (below).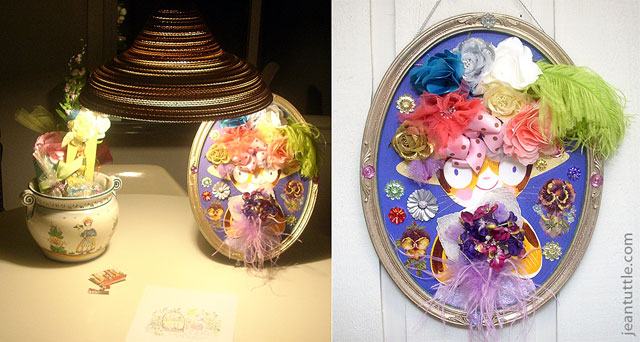 Speaking of morning doodles. my good friend Gayle got one today as well, in honor of her birthday—and as thanks for the very cool one she drew for me, when I had a birthday a few weeks back. (Hope it's been a splendid one, m'dear, kicking off a fabulous year ahead!)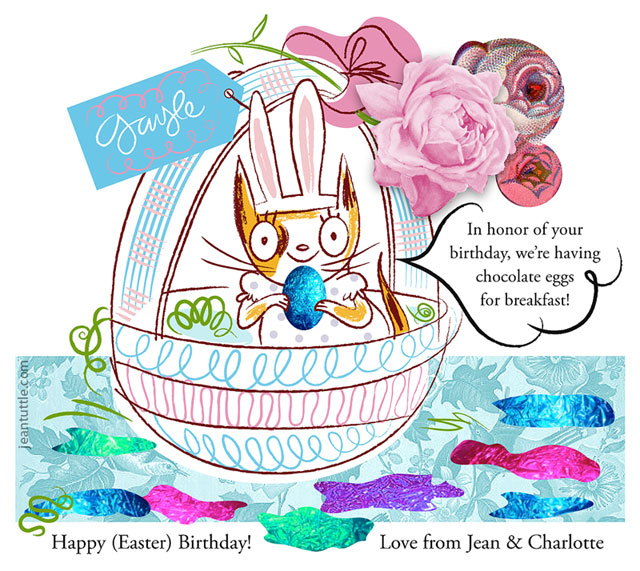 Meanwhile, I realize that Passover, Easter (and spring itself) have deep meaning for many—well beyond bonnets, chocolate, and extra naps. I hope that however you spent this week or this day, it was peaceful and happy…a time of joy and renewal…and included some sweet moments with the people you love (whether 2-legged or 4).
Here's to a great week ahead and a beautiful spring for us all!